MEDIA ADVISORY: Canadian Roots Exchange and KAIROS bring unique mass history lesson to Queen's Park
---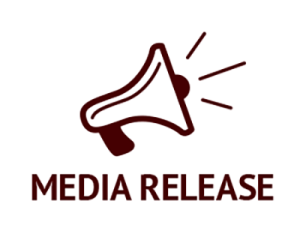 Hundreds expected to participate in youth-led Mass KAIROS Blanket Exercise
Toronto, ON – On May 30, Canadian Roots Exchange and KAIROS Canada will engage Ontarians in a unique youth-led reconciliation-based history lesson at Queen's Park at 2:00 p.m. The KAIROS Blanket Exercise is a visual and participatory activity that helps people of all ages learn about Canada's history from the perspective of Indigenous peoples.
Presented by young Indigenous and non-Indigenous leaders from Canadian Roots Exchange and KAIROS, this Mass Blanket Exercise is part of a national initiative marking the one-year anniversary (June 2) of the Truth and Reconciliation Commission (TRC)'s release of its 94 Calls to Action.  This Mass Blanket Exercise is one of nine similar and confirmed events taking place in capitals across the country, including Victoria, Whitehorse, Edmonton, Regina, Winnipeg, Ottawa, Charlottetown and St. John's.  This work serves to highlight the importance that all students learn about Indian Residential Schools, Treaties and the contributions of First Nations, Inuit and Métis peoples.
Elder Pauline Shirt and the Young Ogichidaa Drummers will provide an opening and closing for the day. Speaking at the event will be Minister of Aboriginal Affairs, David Zimmer and Steve Orsini, Secretary of the Cabinet, Head of the Ontario Public Service and Clerk of the Executive Council.
Media are invited to participate in the exercise and interview spokespeople.
EVENT:  Mass KAIROS Blanket Exercise
LOCATION: Queen's Park, on the grounds
DATE & TIME: May 30; 2:00 – 4:00 p.m.
WHAT:  A youth-led reconciliation-based activity, presented by Canadian Roots Exchange, in collaboration with KAIROS Canada
The Canadian government funded church-run residential schools for 130 years. Former students, their families, and communities continue to suffer inter-generational trauma from the numerous abuses that Indigenous children experienced during this national project of assimilation. The KAIROS Blanket Exercise covers the historical milestones and impacts of colonization in Canada, including the Indian Residential Schools.
"I had an opportunity to see the blanket exercise in Ottawa during the closing ceremonies for the Truth And Reconciliation Commission. I've been told that many participants walk away wondering why they didn't know this history. I applaud the Indigenous and non-Indigenous youth for leading interactive events like this so people can walk away with the knowledge and desire to learn more." – David Zimmer, Ministry of Aboriginal Affairs
"The Mass Blanket Exercise is an event that I am so honored to take part in", says Jacqueline Neshkawa, youth organizer and staff at Canadian Roots Exchange. "Not only do I think it is a good way to work towards reconciliation, but I think it's also important that people are learning about the history involving Canada and Indigenous Peoples, as well as gaining a better understanding of what the relationship is like today."
"People who participate in the Blanket Exercise often ask why they didn't know about these abuses," says Jennifer Henry, Executive Director of KAIROS Canada. "Implementing TRC Call to Action #62.i will help end this ignorance of our history in a generation and facilitate reconciliation between Indigenous and non-Indigenous peoples in Canada."
About the Blanket Exercise
In 1996, the Aboriginal Rights Coalition (which became part of KAIROS) worked with Indigenous Elders and teachers to develop an interactive way to learn the history most Canadians are never taught. KAIROS: Canadian Ecumenical Justice Initiatives and its partners have since offered the Blanket Exercise thousands of times, presenting Canada's history from the perspective of Indigenous peoples.
The exercise uses blankets to represent the lands of what is now called Canada, and the distinct cultures and nations which live on those lands to this day. Participants represent the First Peoples. When they move onto the blankets, they are taken back in time to before the arrival of the Europeans. The Narrators and Europeans work with the participants to read a script while the exercise goes through the history of treaty-making, colonization, resilience and resistance that resulted in the country we today call Canada.
About Canadian Roots Exchange
Canadian Roots Exchange is a registered charity that works to build bridges of understanding between Indigenous and non-Indigenous youth in Canada by facilitating dialogue and strengthening relationships through leadership programs.  We believe in a Canada where youth stand in solidarity to promote respect, understanding and reconciliation between Indigenous and non-Indigenous peoples. To learn more about the Main Partner/Organizer, Canadian Roots Exchange, please visit www.canadianroots.ca
About KAIROS: Canadian Ecumenical Justice Initiatives
KAIROS is a faith-based social justice organization of eleven Canadian churches and religious organizations. It focuses on Indigenous rights, international human rights and ecological justice. We deliberate on issues of common concern, advocate for social change and join with people of faith and goodwill in action for social transformation. Learn more: www.kairoscanada.org
Media Contacts:
Cheryl McNamara, Media Coordinator, 877-403-8933 x 246, 416-875-0097 (mobile), cmcnamara@kairoscanada.org
Jaya Bordeleau-Cass, Communications Officer, Canadian Roots Exchange, 438-883-6744 (mobile), jaya@canadianroots.ca