MEDIA ADVISORY: KAIROS spotlights new economy trailblazers
---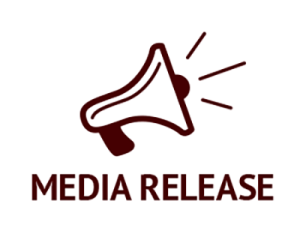 Melina Laboucan-Massimo kicks off blog series on day one of Bonn climate conference
(Toronto, On) – On the day U.N. climate talks begin in Bonn, Germany, KAIROS Canada launches a new blog series called, New Economy Trailblazers, showcasing individuals who are leaders in the transition to a clean energy economy.
KAIROS will first feature Melina Laboucan-Massimo, a member of the Lubicon Cree First Nation from Little Buffalo in Northern Alberta who co-founded Lubicon Solar. In 2015, this First Nations community-power system brought online 20.8kW in solar energy through its Pîtâpan Solar Project. Pîtâpan is a Cree word meaning 'Coming Dawn' or 'New Dawn'.
"We are tired of being economic hostages in our own homeland," says Laboucan-Massimo who advocates for community ownership of power systems as a just transition away from fossil fuels that often do little to benefit local Indigenous communities. Lubicon Solar operates near the oil sands.
New Economy Trailblazers will feature Canadians and people from around the world who exhibit a do-it-yourself ethic and a refusal to wait for broader systemic or legislative changes in monthly online installments on kairoscanada.org. This series comes on the heels of a report from the Commissioner of the Environment and Sustainable Development that the Canadian government is not doing enough to reduce greenhouse gas emissions.
"New Economy Trailblazers is intended to inspire Canadians to take individual or collective action around climate change," says Beth Lorimer, KAIROS' Ecological Justice Program Coordinator. "The leaders featured in these stories exemplify possibility. Their stories provide us with concrete examples that change is not only possible, it is already happening."
About KAIROS: Canadian Ecumenical Justice Initiatives
KAIROS is a faith-based social justice organization of ten Canadian churches and religious organizations. It focuses on Indigenous rights, international human rights and ecological justice. We deliberate on issues of common concern, advocate for social change and join with people of faith and goodwill in action for social transformation. Learn more: www.kairoscanada.org.
Media Contact:
Cheryl McNamara, Media Coordinator, KAIROS Canada
877-403-8933 x 246, 416-875-0097 (mobile), cmcnamara@kairoscanada.org