MEDIA ADVISORY: KAIROS COMES TO PARLIAMENT HILL
---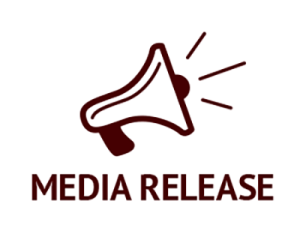 FOR IMMEDIATE RELEASE
MEDIA ADVISORY
DECEMBER 7, 2009
KAIROS COMES TO PARLIAMENT HILL
Church Leaders Hold Press Conference
Ottawa, ON – Church and NGO Leaders will hold a press conference on Parliament Hill to address the unprecedented decision of International Cooperation Minister, Bev Oda, to cut all funding to the human rights program of KAIROS, an ecumenical organization comprised of 11 churches and faith-based organizations in Canada, representing millions of Canadians.
Press Conference Details:
When: Tuesday, December 8, 2009
Time: 10:00 am
Where: Charles Lynch Room, Centre Block
Parliament Hill
Participants:
Archbishop Roger Ebacher, Archdiocese of Gatineau-Hull
Bishop Philip Poole, Area Bishop for York-Credit Valley, Anglican Diocese of Toronto
Deborah Kitumaini, widow of Pascal Kabungulu, former Executive Secretary of Les héritiers de la justice (The Heirs of Justice), a KAIROS-CIDA partner in the Democratic Republic of the Congo
Alex Neve, Secretary General, Amnesty International Canada
Gerry Barr, President, the Canadian Council for International Co-operation (CCIC)
Mary Corkery, Executive Director, KAIROS
For further info:
Adiat Junaid, Communications Program Coordinator,
KAIROS Cell: 1-647 377 4576,
Office: 1-416-463-5312, ext. 223,
E-mail: ajunaid@kairoscanada.org.