Media Advisory: KAIROS and Canadian Roots bring unique history lesson to Sackville
---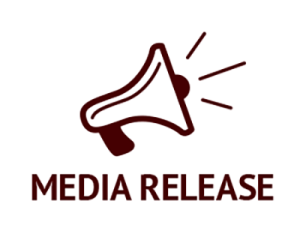 KAIROS' Blanket Exercise expands with train-the-trainer session at Mount Allison University
Sackville, NB – On March 28, in partnership with Canadian Roots, KAIROS: Canadian Ecumenical Justice Initiatives will bring a unique history lesson to Mount Allison University at 9:30 am. The Blanket Exercise is a visual and interactive activity that helps people of all ages learn about Canada's history from the perspective of Indigenous people.
New facilitators from the Atlantic region will be trained in the afternoon of March 28th. They will learn the tools and techniques needed to lead the Blanket Exercises in their communities.
The Blanket Exercise is especially pertinent during the time of the Truth and Reconciliation Commission (TRC) on Indian Residential Schools, which will conclude June 1 to 3 in Ottawa. In the lead up to June, KAIROS is training facilitators to broaden the reach of the Blanket Exercise.
The Canadian government funded the church-run schools for 130 years. Generations continue to suffer from the numerous abuses that Indigenous children experienced during this national project of assimilation. The Blanket Exercise covers the historical milestones and impacts of colonization in Canada, including the Indian Residential Schools.
Media are invited to participate in the exercise and interview spokespeople.
EVENT:  The Blanket Exercise
LOCATION:  Mount Allison University, Wallace McCain Students Centre, Room 130
DATE & TIME:  Saturday, March 28; 9:30 am.
WHAT:  A unique interactive history lesson from the point of view of Ingenious Peoples in partnership with KAIROS Canada and Canadian Roots
WHO:  Shannon Neufeldt, Network and Young Adult Coordinator, KAIROS Canada
Mary Rigby, KAIROS network member and Blanket Exercise Facilitator and Trainer, based in Dartmouth, NS.
About the Blanket Exercise:
Fifteen years ago, the Aboriginal Rights Coalition worked with Indigenous elders and teachers to develop an interactive way to learn the history most Canadians are never taught. KAIROS: Canadian Ecumenical Justice Initiatives has since offered the Blanket Exercise thousands of times, presenting Canada's history from the perspective of Indigenous people.
The exercise uses blankets to represent the lands of what is now called Canada, and the distinct cultures and nations which live on those lands to this day. Participants represent the First Peoples. When they move onto the blankets, they are taken back in time to before the arrival of the Europeans. The Narrator and a European (or two) work with the participants to read a script while the exercise goes through the history of treaty-making, colonization and resistance that resulted in the country we today call Canada.
 About KAIROS: Canadian Ecumenical Justice Initiatives
KAIROS is a faith-based social justice organization of eleven Canadian churches and religious organizations. It focuses on Indigenous rights, international human rights and ecological justice. We deliberate on issues of common concern, advocate for social change and join with people of faith and goodwill in action for social transformation.
– 30 –
Media Contacts:
Shannon Neufeldt
Network and Young Adult Coordinator
877-403-8933 x 222
416-459-2557 (mobile)
sneufeldt@kairoscanada.org
Cheryl McNamara
Media Coordinator
877-403-8933 x 246
416-875-0097 (mobile)
cmcnamara@kairoscanada.org