MEDIA ADVISORY: Fracking forum links B.C. & N.B., October 30-31
---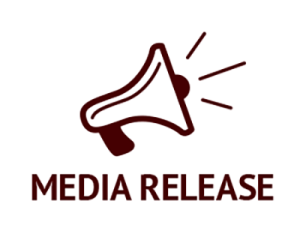 KAIROS holds simultaneous forum in Vancouver and Moncton to review fracking impacts and propose action
(Toronto, ON) – Ecological and human rights concerns about hydraulic fracturing (or fracking), and actions to address them, will be the focus of a KAIROS-led public forum held simultaneously in Vancouver and Moncton on October 30 and 31.
The KAIROS Forum on Fracking, which will be livestreamed to bridge the two sites, comes after two years of research by KAIROS Canada on the impacts of fracking, including Indigenous and non-Indigenous communities. Fracking is the practice of injecting water, sand and chemicals deep underground at high pressure to fracture rocks and release natural gas or oil.
KAIROS' research revealed that concerns regarding fracking include unsustainable water consumption, air and water contamination, greenhouse gas emissions, and induced seismic activity.
Fracking projects have been initiated on the traditional territories of Indigenous peoples in New Brunswick and British Columbia, as well as in other jurisdictions, often without their free, prior and informed consent as required by the UN Declaration on the Rights of Indigenous Peoples and Section 35 of Canada's Constitution.
The locations of KAIROS' forum coincide with recent incidents involving planned fracking projects. In October 2013, non-Indigenous communities joined members of the Elsipogtog First Nation and their allies in New Brunswick on a peaceful blockade to protest against exploratory seismic testing in search of shale gas on their territory. The blockade was raided by police on October 17.
Similarly, Indigenous peoples in British Columbia are resisting the expansion of shale gas fracking projects and pipelines on their territories. The Unsit'ot'en Clan of the Wet'suwet'en people are denying entry to surveyors for pipelines that would carry fracked natural gas on their traditional lands. They have established a free, prior and informed consent process based on ancient protocols that require visitors to obtain permission before entering their territory.
KAIROS' analysis of the major ecological and human rights issues raised by fracking is summarized in its discussion paper, Ethical Reflections on Fracking.
WHAT: KAIROS Forum on Fracking
WHEN: Vancouver, BC: Friday, October 30 (6:00 p.m. – 9:30 p.m. PT); Saturday, October 31 (8:30 a.m. – 2:00 p.m. PT)
Moncton, NB: Friday, October 30 (6:00 p.m. – 9:30 p.m. AT); Saturday, October 31 (10:00 a.m. – 5:00 p.m AT)
DATE & TIME FOR MEDIA INTERVIEWS: Friday, October 30 (6:00 p.m. to 7:00 p.m. local time in Vancouver and Moncton.)
Panel discussions from both events will be livestreamed on Saturday, October 31. To review the schedules visit: Program in Vancouver Program in Moncton
WHERE: Vancouver, BC: Unitarian Church, 949 West 49th Avenue, Vancouver
Moncton, NB: St. John the Baptist Anglican Church, 28 Woolridge St., Riverview
WHO: Vancouver, B.C. Spokespeople: Ian Thomson, Resources & Rights Partnerships Coordinator, KAIROS Canada; and Ruth Walmsley, member of KAIROS Sustainability Circle representing the Society of Friends (Quakers)
Moncton, N.B. Spokespeople: Jennifer Henry, Executive Director, KAIROS Canada; and John Dillon, Ecological Economy Program Coordinator, KAIROS Canada
About KAIROS: Canadian Ecumenical Justice Initiatives
KAIROS is a faith-based social justice organization of eleven Canadian churches and religious organizations. It focuses on Indigenous rights, international human rights and ecological justice. We deliberate on issues of common concern, advocate for social change and join with people of faith and goodwill in action for social transformation. To learn more, visit kairoscanada.org.
– 30 –
Media Contact:
Cheryl McNamara
Media Coordinator
877-403-8933 x 246
416-875-0097 (mobile)
cmcnamara@kairoscanada.org