MEDIA ADVISORY: KAIROS partner Chantal Bilulu to address how Canada can help empower women in DRC
---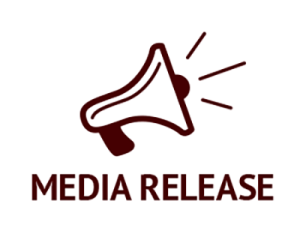 Congolese women's advocate to meet with Canadian Parliamentarians
Ottawa, ON – How Canada can support and enhance the role of women in peace-building will be the focus of Chantal Bilulu's meetings in Ottawa and Toronto this week with Parliamentarians and other Canadians. Ms. Bilulu is Program Coordinator of the human rights group Héritiers de la Justice, based in Democratic Republic of Congo (DRC). Her visit coincides with the Government of Canada's growing interest in the role of women in international development and peace-building.
Héritiers de la Justice operates a KAIROS-sponsored legal clinic that has assisted survivors of rape as a weapon of war since 2007. Together with a small team of women's rights advocates, lawyers and paralegals, Ms. Bilulu documents cases of rape and sexual violence, accompanies women through the judicial process, and helps them to reintegrate into their communities.
"The work is transformative," says Ian Thomson, KAIROS' Africa Partnerships Coordinator, who was in DRC in February. "These women regain their dignity and become advocates for peace and human rights. But the need is vast. The legal clinic is overwhelmed with women who need help."
The Canadian government has invested $18 million over five years in a UN-led project in DRC called Fighting Against Impunity and Support to Survivors of Sexual Violence. "This project helps by bringing tribunals deep into rural areas," says Thomson, "but it won't realize its full potential without additional support to local civil society groups like Héritiers de la Justice."
Ms. Bilulu will brief Parliamentarians, government officials and civil society on how the rise in violence related to the upcoming national election threatens to undermine hard-won gains for women's rights in DRC. Canadian diplomatic pressure and a commitment to international election observation are urgently needed to ensure a fair, timely election is held this year.
Ms. Bilulu is available for interviews in French by phone or in person at the following events. English translation can be arranged if necessary.
Ottawa
WHAT:  Parliamentary briefing and reception with the Canadian Network on Corporate Accountability, Wine and Cheese Reception
WHERE:  Parliament Hill, Room 601, Centre Block (next to the Parliamentary restaurant)
WHEN:  Wednesday, June 1, 6:00 – 8:00 p.m.
Toronto
WHAT:  Evening reception with KAIROS supporters and friends
WHERE:  Friends House, 60 Lowther Ave., Toronto
WHEN:  Thursday, June 2; 5:30 – 7:30 p.m.
Ms. Bilulu is also available for interviews on Friday, June 3 in Toronto.
She will be in Montreal June 5-24 to participate in an international human rights training program organized by Equitas.
About KAIROS: Canadian Ecumenical Justice Initiatives
KAIROS is a faith-based social justice organization of eleven Canadian churches and religious organizations. It focuses on Indigenous rights, international human rights and ecological justice. We deliberate on issues of common concern, advocate for social change and join with people of faith and goodwill in action for social transformation. Learn more: kairoscanada.org
– 30 –
Media Contact:
Cheryl McNamara
Media Coordinator
877-403-8933 x 246
416-875-0097 (mobile)
cmcnamara@kairoscanada.org
Ian Thomson
Africa Partnerships Coordinator
613-235-9956 x 222
343-777-4577
ithomson@kairoscanada.org