MEDIA ADVISORY – Bell Ringing Action
---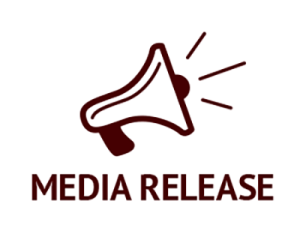 Hundreds of Churches Join KAIROS and WCC Bell Ringing Action This Sunday
Toronto/For Immediate Release
Friday, December 11, 2009
WHO: More than 250 of KAIROS: Canadian Ecumenical Justice Initiatives' member churches and local committees from coast to coast to coast.
WHAT: Church bells will toll 350 times either at 3PM or immediately following morning worship.
Where churches do not have bells, they will gather outside and bang pots, clang cowbells, beat drums and whatever else will make a holy noise to get the attention of world leaders.
Many churches are incorporating creative activities into the action such as drumming lessons and creating sound art.
WHERE: From Richmond, British Columbia to Berwick, Nova Scotia and points in between.
See the KAIROS website for a map of participating churches that have registered. Zoom in on the bells to find churches in specific locations:
Many churches have not yet registered though they plan to participate. We estimate that at least 500 churches and local committees are joining this action.
WHEN: Sunday, December 13, 2009 at 3:00PM local time or earlier.
(Please Note: Exact times may vary since some churches will be doing this action immediately following their morning worship. Please check local times with specific congregations).
WHY: The KAIROS bell ringing campaign is part of a global day of action for churches around the world on Sunday, December 13th. The global bell ringing action is timed to coincide with an ecumenical service that the World Council of Churches is coordinating at the height of the United Nations Climate Change talks in Copenhagen. When the service ends at 3:00PM, churches all over Denmark will ring their bells.
For thousands of years church bells have been used to invite people to prayer, warn them of imminent danger and to call them to action. Climate change is a present threat to millions of people in the developing world and a future threat to the entire earth. Now is the time for prayer, for preparedness and for action!
Why 350 times? See the WCC website for the explanation:
http://www.oikoumene.org/en/news/events/ev/se/article/1634/bellringing-for-climate-j.html
KAIROS staff member Ian Thomson and eight of KAIROS partners from the global South will be among those making a joyful noise at the ecumenical service in Copenhagen. For more on the KAIROS journey to Copenhagen, read Ian Thompson's blog about http://www.kairoscopenhagen.blogspot.com/
For more information on the climate talks at Copenhagen and the issues at stake visit our website at:
http://www.kairoscanada.org/en/ecojustice/climate-change/copenhagen-2009/
KAIROS: Canadian Ecumenical Justice Initiatives unites seven of Canada's largest churches in joint action on social justice issues in Canada and overseas with primary focus on ecological justice and international human rights. KAIROS' bell ringing action and participation in the UN climate talks proceeds undaunted despite the recent decision by the Canadian International Development Agency to cut funding for its human rights program. For more information on the cuts see:
http://www.kairoscanada.org/en/who-we-are/cida-funding-cuts/
Media contact:
Adiat Junaid
Communications Program Coordinator
KAIROS: Canadian Ecumenical Justice Initiatives
(416) 463 5312, ext. 223
ajunaid@kairoscanada.org
www.kairoscanada.org