Lori Ransom appointed as Interim Executive Director at KAIROS
---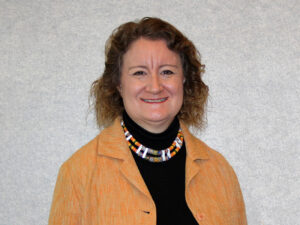 KAIROS Steering Committee has appointed Lori Ransom to the role of Interim Executive Director at KAIROS. Through the month of December, she will work collaboratively on a transition with Jennifer Henry, KAIROS current Executive Director, who will be leaving the position December 31, 2020. Lori Ransom will be seconded from her role as Reconciliation and Indigenous Justice Animator, Indigenous Ministries and Justice, of the United Church of Canada. A member of the Algonquins of Pikwàkanagàn First Nation (near Eganville, Ontario), Lori has lived off reserve all of her life (Toronto, Ottawa, and Regina). Lori served as a Senior Advisor for the Truth and Reconciliation Commission of Canada and was the first Healing and Reconciliation Program Animator for The Presbyterian Church in Canada. She also has held a number of management and leadership positions in the Government of Canada included related to Executive Services and Communications, Parliamentary Relations, Inter Governmental Affairs, Education, Research Claims Funding, and Human Resources. Lori was a United Church of Canada delegate on the 2019 KAIROS Church Leaders' trip to Israel and Palestine. She has been a member of the Steering Committee of KAIROS, as well as the Executive Director's Advisory Committee and the KAIROS Indigenous Rights Circle, and as such will bring continuity to this important role.
The KAIROS Steering Committee would like to thank both Lori and the United Church of Canada for facilitating this important appointment and look forward to working collaboratively with such a strong and effective leader during this transition time for KAIROS. The Steering Committee has identified a search committee and expects to post the permanent position of Executive Director in January of 2021.
The Steering Committee will share information soon about opportunities for the KAIROS community to say farewell and convey appreciation to Jennifer Henry for her years of service.