Spirited Reflection: Living out our faith
---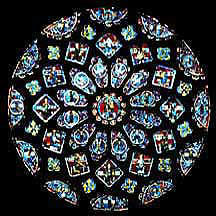 We sat in a circle. Lucy from Palestine, Claudia from Colombia, Jill from Penelakut First Nation,  members of KAIROS Saskatoon, Regina and Swift Current, and many others from church and community.
The topic was women of courage – women human rights defenders who promote and protect rights in different contexts – but the common strand was faith in action.
Claudia said it well, "I had a choice to live a normal life or to care about the lives of others in my community. Choosing to care meant choosing to act and that makes all the difference."
There is no passivity to loving. The love of your neighbour taught in Christian communities from the earliest age is a powerful call to action.  If we love our neighbour, whether our neighbour in Penelakut First Nation or our neighbour in the Democratic Republic of the Congo, we are drawn so deeply into their struggle that we cannot be restrained from speaking and acting for their wellbeing, for the abundant life to which we all are invited. And acting for justice, in the traditional understanding of the pastoral circle, invites us into deeper reflection: we know God and each other that much better through acts of justice.
As we enter tomorrow into the Truth and Reconciliation National Event, I will strive to listen to my neighbours with an open and faithful heart, but also with an active heart. And I will ask myself to what action will love of God and love of neighbour compel me?  Some people will call that politics, but we call it living out our faith.
Lucy, Claudia, Jill, and all the partners we work with at home and abroad, may I be inspired by your courage and resilience to take bolder steps in action for justice in God's beautiful troubled world. And may our friendship and solidarity renew your spirit to continue to act towards the transformation that in Christ we know is possible.