Letter to the Editor: Industry not being realistic about oil and gas emissions
---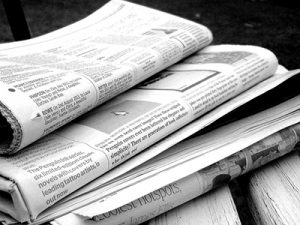 Re: "Majority of Canadians support our natural gas and oil sector, says CAPP," (The Hill Times, Oct. 12, p. 22).
Pointing to a recent poll, the head of the Canadian Association of Petroleum Producers writes that Canadians believe that the natural gas and oil industry should be encouraged to grow if it plans to fight climate change. Grow how? By doubling down on fossil fuel development or transitioning into renewable energy companies?
According to the Canadian government, between 1990 and 2018, Canada's greenhouse gas (GHG) emissions increased by 20.9 per cent, driven primarily by mining and upstream oil and gas production and transport. Despite laudable efforts to improve energy efficiency, emissions grew as a result of the sector's growth. According to Natural Resources Canada, from 2000 to 2017, emissions from oil and gas production in Canada rose by 23 per cent due to a 46 per cent increase in production.
Claims that Canadian liquefied natural gas (LNG) produces the lowest emissions in the world is also questionable. When emissions from the entire gas supply chain are factored in, including drilling, fracking, flaring, venting—and subsequent release of methane, a powerful GHG, LNG's carbon footprint approaches that of coal. Carbon capture and storage is touted as a solution, but the technology continues to struggle with cost and scalability and it doesn't touch the methane leakage problem. A recent study by the Canadian Centre for Policy Alternatives has found that even without LNG exports, emissions from oil and gas production would exceed British Columbia's 2050 emissions target by 54 per cent.
Energy companies are indeed powerful players in investing in renewable energy. Does the sector have a plan to transition completely away from fossil fuels by 2050 for Canada to reach its net-zero goal?
Beth Lorimer
Ecological Justice Coordinator, KAIROS Canada

---
Originally published in the Hill Times on October 21, 2020