KAIROS presses Canada to be 'Open for Justice'
---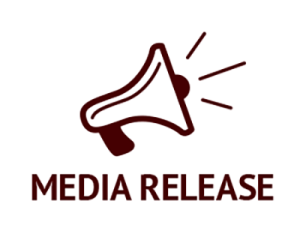 FOR IMMEDIATE RELEASE
November 26, 2013
Toronto, ON – KAIROS: Canadian Ecumenical Justice Initiatives joins 23 Canadian organizations and global partners in calling on Canada to be Open for Justice by ensuring that those whose rights have been violated by Canadian mining activity overseas have access to Canada's judicial system.
KAIROS is a member of the Canadian Network on Corporate Accountability (CNCA), which launched the Open for Justice campaign in Ottawa on October 22, 2013. The CNCA and its members are pressing for federal legislation to hold Canadian companies accountable when they are complicit in human rights or environmental violations internationally.
"Specifically we are calling on Canada to create a mandatory extractive-sector Ombudsman and to legislate access to courts for people who are harmed by the overseas operations of Canadian oil, mining and gas companies," said Emily Dwyer, Coordinator of the CNCA.
"Open for Justice offers people of faith and conscience an opportunity to take meaningful action on injustices connected to our resource extraction economy," says Jennifer Henry, Executive Director of KAIROS. Henry recently attended the World Council of Churches (WCC) 10th Global Assembly in Busan, South Korea.
"While at the WCC, many participants reminded me about the impact of Canadian mining companies worldwide," says Henry. "The extractive industry is the face of Canada, and our colleagues in churches from around the world want to know how we will work with them to hold these companies to account."
Approximately 60 percent of the world's mining and mineral exploration companies are headquartered in Canada.
Open for Justice aims to enable those who have been seriously harmed by Canadian extractive sector companies to launch civil lawsuits in Canada. Federal legislation would clarify that Canadian courts can exercise jurisdiction in cases of corporate abuse overseas.
KAIROS also supports the call for an extractive sector Ombudsman, with the power to independently investigate complaints and make recommendations to corporations and the Government of Canada. Canada's Office of the Extractive Sector Corporate Social Responsibility (CSR) Counsellor has been ineffective since it was established in 2009. The position is now vacant after the CSR Counsellor, Marketa Evans, resigned in October.
"We brought the first case to the CSR Counsellor's Office in 2011 when Mexican workers were harassed and intimidated because they tried to unionize at a Canadian mine," said Valeria Scorza of the Mexican human rights group ProDESC. "Even though the Counsellor found that our complaint was made in good faith and met all the criteria, she couldn't do anything because the company wasn't willing to participate."
KAIROS encourages all Canadians to contact their Members of Parliament to ask that they support the creation of a mandatory extractive sector Ombudsman and legislate access to courts for victims of corporate abuses that occur abroad. Tools and resources in support of this campaign are available at kairoscanada.org/openforjustice.
KAIROS has been active on this issue, hosting an international ecumenical conference on mining in Toronto in 2011, producing a mining justice video, offering educational resources, and supporting campaigns such as Open for Justice. Many of its member churches are actively engaged as well. For example, the Canadian Catholic Organization for Development and Peace is campaigning for an extractive sector Ombudsman, the United Church of Canada submitted a petition on mining accountability in the House of Commons in October, and the Anglican Church of Canada and the Evangelical Lutheran Church in Canada adopted a resolution on resource extraction at their Joint Assembly in July 2013.
ABOUT KAIROS: CANADIAN ECUMENICAL JUSTICE INITIATIVES
KAIROS is a faith-based social justice organization, representing 11 of Canada's mainline churches and religious organizations. It focuses on Indigenous rights, international human rights and ecological justice. We deliberate on issues of common concern, advocate for social change and join with people of faith and goodwill in action for social transformation.
– 30 –
Contact:
Cheryl McNamara, Media Coordinator • 416-463-5312 x 246 • cmcnamara@kairoscanada.org