KAIROS marks November 25, International Day for the Elimination of Violence against Women, and 16 days of Activism Against Gender Violence
---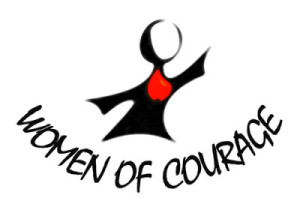 Along with women's organizations and movements, partners in Canada and around the world, KAIROS marks November 25, the International Day for Elimination of Violence against Women, with strengthened resolve and a renewed call to end violence against women, support women human rights defenders and make visible the important work of women in building just peace. We urge you to learn more about our partners' work in these areas and to support women of courage in Canada and around the world.
November 25 also marks the beginning of 16 Days of Activism Against Gender Violence, a global annual campaign which aims to bring attention to gender violence and highlight the work of activists all over the world. The campaign begins on November 25, the International Day Against Violence Against Women, and runs until December 10, International Human Rights Day. This year's campaign theme is 'From Peace in the Home to Peace in the World: Let's Challenge Militarism and End Violence Against Women'.
KAIROS supports the work of our partners in Canada and internationally in this campaign. For example, for 16 days, Nobel Women's Initiative will spotlight stories about women activists from around the globe. This year, in honour of the new International Campaign to Stop Rape & Gender Violence in Conflict campaign, Nobel's Women's Initiative will feature activists who are working tirelessly to end rape and gender violence around the world. KAIROS partner Chantal Bilulu from Heritier de la Justice in the Democratic Republic of the Congo (DRC) will be a featured activist. Chantal was in Canada recently as a delegate in the KAIROS Living Courage Tour.
We encourage you to visit the Nobel Women's Initiative blog each day to meet Chantal and other courageous women doing amazing work – or this year, for the first time, you can subscribe to have a profile delivered to your inbox each day of the 16 Days of Activism.
KAIROS' Women of Courage program is an ongoing expression of our commitment to eliminate violence against women. Visit our website, where you can read about the recent Living Courage tour, support our partners and learn how Canada can advance women's role in peace-building and human rights.