KAIROS joins Partners in commemorating the International Day to End Violence Against Women, and the global campaign to end gender violence
---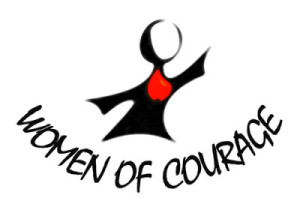 November 25, the International Day for the Elimination of Violence Against Women, marks the beginning of 16 Days of Activism Against Gender Violence, a global campaign that aims to bring attention to gender violence and to profile and support the important work of women human rights defenders and activists around the world. The campaign runs until December 10, International Human Rights Day.
KAIROS joins its partners in Canada and globally in calling for an end to all forms of gender violence and associated impunity.  The KAIROS Women of Courage program supports partners in Canada and around the world who are working to end gender violence, often at considerable risk.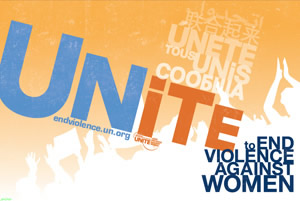 In the Democratic Republic of the Congo (DRC), amidst escalating conflict, KAIROS works with Heritiers de la Justice to support a legal clinic that offers accompaniment to victims of gender based violence, and to end impunity by having perpetrators prosecuted, sentenced and incarcerated while restoring victims to their communities.
In the Philippines, KAIROS work with partners such as Innabuyog, an alliance of Indigenous women's organizations in the Cordilleras in the northern Philippines, that are committed to supporting Indigenous women who are defending their ancestral lands and rights, including the right to free, prior and informed consent, and to addressing the impact of large scale resource extraction on their communities.
In Palestine and Israel, KAIROS supports the Wi'am Palestinian Conflict Resolution Center. Wi'am counsels Palestinian women in the West Bank who are victims of abuse and helps them to become voices for community justice and peace.
In Colombia, the Organizacion Femenina Popular (OFP) accompanies women in the context of extreme violence and marginalization, and strengthens their capacity to defend their rights while building alternative structures for peace with justice.  KAIROS supports the Women's Courts for Justice, Territory and Peace, a forum for alternative justice that provides space for women human rights victims to testify and for women to demand truth, justice and reparations in a climate of impunity.  KAIROS was invited to participate in the jury of the first regional courts in Bucaramanga (Nov 24-25) and Cali (Nov 26-27).  More information can be found on our blog.
In Canada, KAIROS works with national organizations like the Native Women's Association of Canada (NWAC) and grassroots organizations like Families of Sisters in Spirit to denounce  the increasing number of missing and murdered Indigenous women and the impunity that surrounds so many of the cases, and to demand justice and a national inquiry.
Please continue to visit the Women of Courage website to learn more about this program.
For more information about global 16 Days of Activism Against Gender Violence campaign >>