KAIROS condemns violence against Indigenous communities in Chiapas, Mexico
---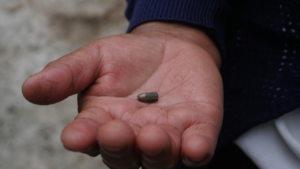 KAIROS is gravely concerned about the escalation of violence against Indigenous communities in the municipalities of Aldama, Chenalhó, and Chalchihuitán in Chiapas, Mexico.
Members of the human rights program of the Diocese of San Cristobal de las Casas, a KAIROS partner, inform us of a series of recent attacks against Indigenous communities and their supporters over land defense struggles in the region. KAIROS condemns this use of violence meant to intimidate and deter Indigenous communities from asserting their right to self determination.
On November 18, a humanitarian caravan attempting to reach a displaced Indigenous community was assaulted by an armed group; a Dominican Sister was shot in the leg during the assault. The violence has only intensified since. Over the weekend, a paramilitary group continued to attack the displaced community of Aldama—despite an agreement over a land dispute being signed on November 27. One member of the displaced community was shot in both legs.
KAIROS endorses the demands of our partner, the Diocese of San Cristobal de las Casas, and others working directly with Indigenous communities in the region, which are directed at the Government of Mexico:
Recover and apply the rule of law in the region and ensure that justice is served in the eyes of the region's population.
Support the return of all displaced persons to their community as well as a means for them to recover their capacity to achieve economic and food sovereignty and live a dignified life.
Take responsibility for the comprehensive care of those displaced and affected by this conflict, given that the state of Chiapas has not complied with its duties; this care must adhere to national and international protocols.
Stop all attacks; arrest armed groups and those who sponsor their economic and political interests; prosecute unlawful behaviour; and carry out a review of all persons detained unjustly.
Implement the UN Declaration on the Rights of Indigenous Peoples, of which Mexico is a signatory, and as such prioritize the needs of Indigenous communities.
Respect the activities of civil society organizations, especially those involving humanitarian aid in the region, as well as the free movement and the integrity of all inhabitants of the affected municipalities.
Read the rest of the letter, in Spanish.
KAIROS, as a part of the Americas Policy Group, also submitted a letter in Spanish to the President of Mexico denouncing the attacks. Read the letter.