KAIROS Canada to bear witness at final Truth and Reconciliation Commission National Event
---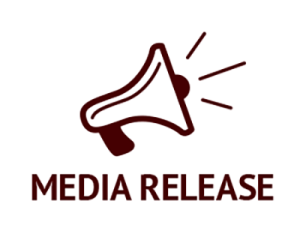 FOR IMMEDIATE RELEASE
March 13, 2014
KAIROS Canada to bear witness at final
Truth and Reconciliation Commission National Event
Toronto, ON – KAIROS Canada will join thousands of people from across Canada at the final Truth and Reconciliation Commission (TRC) National Event on residential schools, held in Edmonton, Alberta from March 27 to 30.
More than 15,000 people are expected to attend to learn from first-hand testimony how children were taken from their families and communities to attend Indian Residential Schools, funded by the federal government and run by churches. Generations continue to suffer from the numerous abuses that Indigenous children experienced during this national project of assimilation.
Held at Edmonton's Shaw Conference Centre, this event marks the seventh and final national gathering.
"It is thanks to the courage of survivors that the TRC process has been initiated," says Jennifer Henry, Executive Director of KAIROS Canada. "As non-Indigenous people we need to honour their courage by listening, learning and spreading awareness. This includes the impacts of the residential school legacy but also the ways in which Indigenous children and adults in Canada still face discrimination and injustice."
Four members from KAIROS Canada, including Henry, and approximately twenty KAIROS volunteers and partners plan to attend this event, which will feature statement gathering, traditional ceremonies, survivor gatherings, an education day for high school and junior high school students, cultural performances and films. The event is free of charge. Canadians unable to attend are invited to view the event through live webcasting at www.trc.ca.
KAIROS will hold several events, including a gesture of reconciliation on behalf of the Alberta regional network, and the Blanket Exercise. Developed by KAIROS, the Blanket Exercise is an interactive tool to help people of all ages learn about Canada's history from the perspective of Indigenous peoples. Featured events include: Reconciliation with the Land and its Peoples: how do issues affecting Indigenous peoples, migrant and faith communities intersect? on March 26; and, Pearls of Wisdom, an Indigenous women's panel co-hosted by the TRC on March 30.
The Truth and Reconciliation Commission is an independent commission established as a result of the 2007 Indian Residential Schools Settlement Agreement. Its mandate is to inform all Canadians about what happened in the 130-year history of the residential schools in Canada, and to guide and inspire a process of reconciliation and renewed relationships based on mutual understanding and respect. The final TRC report will be delivered during the closing ceremony in June 2015.
ABOUT KAIROS: CANADIAN ECUMENICAL JUSTICE INITIATIVES
KAIROS is a faith-based social justice organization of eleven Canadian churches and religious organizations. It focuses on Indigenous rights, international human rights and ecological justice. We deliberate on issues of common concern, advocate for social change and join with people of faith and goodwill in action for social transformation.
– 30 –
Media Contact: Cheryl McNamara, Media Coordinator
416-463-5312 x 246, cmcnamara@kairoscanada.org