KAIROS BC-Yukon Offers an Expression of Reconciliation at the TRC
---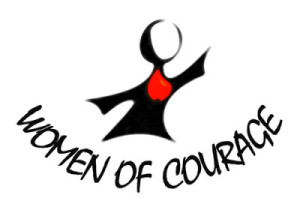 Every TRC National Event includes Expressions of Reconciliation, where organizations and communities can talk about their commitment to reconciliation and how they are living it out. These words are then placed into the Bentwood Box along with other symbols. Everything placed in the Box becomes part of the permanent public record, along with all the survivor statements. Everything will be housed at the National Research Centre in Winnipeg, whose aim is to ensure that the Indian Residential Schools history is never forgotten.
The Expressions are very diverse, as you can see in this video archive. (The KAIROS Expression starts at 48:48 of Day 2, Part 4 (BC NE D2P4) but please, if you have a minute, watch the other very moving Expressions that take place before. The video will take a minute to load fully.)
A number of people joined BC-Yukon KAIROS regional representative Janet Gray on stage as she delivered the KAIROS BC-Yukon Expression of Reconciliation (see text below).  Our group included: partner and TRC Honorary Witness Naty Atz Sunuc; Jill Harris (Penelakut Nation, survivor, and member of the Dignity and Rights Circle); Ray Jones (Gitxsan hereditary chief, survivor, and member of the KAIROS Indigenous rights Circle); Janette McIntosh (co-convener of KAIROS Vancouver); Jennifer Henry (Executive Director); and Rachel Warden (Latin America and Gender Justice Coordinator).
Janet asked those in the audience who are members of KAIROS or its member churches to stand, and about a third of the audience rose to their feet.  Another powerful KAIROS moment!
After the words were offered, Commissioners Murray Sinclair and Marie Wilson joined with Eugene Arcand and Madeleine Basile of the Indian Residential Schools Survivor Committee to place the words and the symbol of a cedar ring into the box.
KAIROS thanks TRC staff Lori Ransom for her work in coordinating this very important space. KAIROS also thanks the survivors, their communities and families, the Commissioners, and all the staff and volunteers for creating this truth-telling space for all Canadians and indeed the world.
Expression of Reconciliation text for KAIROS BC-Yukon region:
To the Elders, survivors of the Residential Schools, your families, honourable Commissioners, community leaders, and members of our wider communities:
We are humbled to stand in your presence today as you share your stories of pain, of loss and grief, of injustices, of resistance and of healing. We are a people filled with hope and the desire that the TRC hearings give each and every one of us an opportunity to work towards reconciliation. We thank you and the TRC for giving us this opportunity to speak to you.
We stand before you as representatives of KAIROS BC/Yukon – a region of the national KAIROS: Canadian Ecumenical Justice Initiatives. As KAIROS members we engage in acts of solidarity with Indigenous peoples in Canada and with our global partners. Natalia Atz Sunuc is here with us today from Guatemala as an International witness to the TRC proceedings, as an Indigenous woman and as a member of our KAIROS Women of Courage program.
To paraphrase the words of Jean Vanier:
" Reconciliation is the completion of the forgiveness process, for in the coming together of the oppressed and the oppressor and the acknowledging of fears and hatreds, we discover that we are all part of a common humanity and able to forgive one another; that we are capable of evolving and changing until unity and peace are achieved."
As we move towards reconciliation then, settlers must begin by acknowledging that our desire to exploit the earth's treasures for our own material gain is behind many of our collective prejudices and racist attitudes towards First Nations.
As KAIROS members, working in our communities of faith and in our wider communities we strive to overcome settler hatred, fear, and willful ignorance through education – using such tools as the blanket exercise which teaches Indigenous Rights history and by actively engaging in Sisters in Spirit and Honouring the Children campaigns. Our members are proud to support the struggle of Indigenous peoples here in Canada and around the world for self- determination and Free, Prior, and Informed Consent.
Moreover, we long for the day your grandchildren and our grandchildren live together joyfully, in communities where there are stories told of truth, healing and of shared experiences based on equality and respect; stories of wellbeing, connection with the earth, and abundance for all.
Our BC/Yukon KAIROS network commits to reconciliation with its Indigenous brothers and sisters and to widening the circle of unity and peace until all are included. In the circle, we commit to listening to and respecting traditional teachings, to upholding your position and rights as the original Peoples of this land, and to joining with you as we re-discover how to cherish the earth that sustains us all.
Honourable Commissioners, as an expression of our commitment to reconciliation, to wholeness, and to circles of solidarity, we offer you this cedar ring. Notched and cracked, yet there is beauty and strength in its simplicity and imperfection. May it be so.
Thank you.