KAIROS and members sign ecumenical letter calling on Canada to uphold international law and the rights of Palestinians
---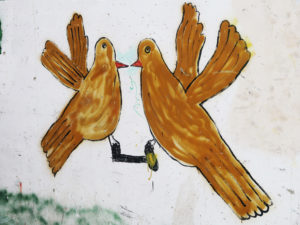 KAIROS has joined several members churches in signing an ecumenical public letter to Foreign Affairs Minister, Francois-Philippe Champagne, expressing grave concern about Canada's silence regarding the government of Israel's plans to propose a vote in the Knesset (likely July 1st) on annexing a significant part of the occupied Palestinian territories. The letter calls on the government of Canada to publicly condemn the government of Israel's annexations plans and to uphold international human rights, including the right to self-determination of Palestinians.
The letter concludes:
The choice is to acquiesce in the face of significant, sustained human rights violations, or to join with those who condemn and work to end those violations. Our choices define us as people and nations. It is our prayer that Canada will choose to be a nation that does not remain silent in the face of illegal actions, but will work alongside other nations to uphold human rights and international law.
The letter with signatories is available in English and French.