International Day for the Elimination of Racism: UN Committee calls for an end to discrimination against Indigenous peoples in Canada
---

In 1966, to commemorate the killing by police of peaceful anti-apartheid demonstrators in South Africa, and to promote an end to racism in all its forms, the United Nations designated March 21 as the International Day for the Elimination of Racial Discrimination.
Last week, the UN criticized Canada for not doing enough to end discrimination against Indigenous Peoples.
The UN Committee on the Elimination of Racial Discrimination (CERD), that includes human rights experts from around the world, cited numerous concerns about the treatment of Indigenous peoples in Canada. These include violence against Indigenous women; the failure to respect land and Treaty rights; inadequate housing; a lack of access to clean water; inequities in education, health care, child welfare and housing; as well as the socio-economic gap between Indigenous peoples and the rest of Canadian society.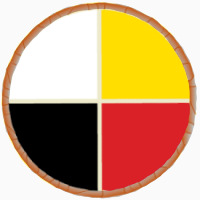 CERD called on Canada to adopt a "comprehensive strategy" to uphold Indigenous peoples' rights and end the systemic and persistent discrimination against First Nations, Inuit and Métis peoples. Significantly, the Committee asked how it is that these inequities persist given that this year's concerns echo those made the last time the UN reviewed Canada's compliance to the Convention on the Elimination of all forms of Racial discrimination in 2007.
Ending discrimination is everyone's responsibility.  Following the release of CERD's report last week, KAIROS joined with Indigenous partners and civil society groups in urging Canada to work with Indigenous peoples towards the implementation of the Committee's recommendations (please see the joint document 'UN Committee calls for "comprehensive strategy" to uphold the human rights of Indigenous peoples in Canada'.
View the CERD's Concluding Observations as well as the submissions from civil society, including the joint submission by KAIROS and the First Nations Child and Family Caring Society.