In loving memory of Francisco Rico-Martinez
---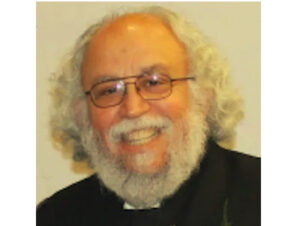 For everything there is a season,
A time for every activity under heaven:
A time to be born and a time to die.

Ecclesiastes 3:1-8
KAIROS joins the refugee, migrant, and social justice community in Canada in expressing our heartfelt condolences to Loly Rico, her family, and the staff and community of the FCJ Refugee Centre, on the passing of Francisco Rico, the beloved refugee advocate, human rights defender, Co-founder, and Co-Director of the FCJ Refuge Centre, on August 13 at the age of 63.
Francisco was fierce yet compassionate in his work to protect up-rooted people. Since his arrival in Canada as a refugee from El Salvador in 1990, Francisco Rico was an active and respected member of the refugee advocacy community. He collaborated with KAIROS through the KAIROS Refugee Migration Working Group, which evolved from the Interchurch Committee for Refugees. More recently, Francisco and his partner Loly worked alongside KAIROS staff in the Migrant Worker Subcommittee of the Canadian Council for Refugees (CCR). Francisco served as president of the CCR from 1997 to 2001.
Francisco was truly a leader, and an inspiration to all who knew and worked with him. He leaves to his family, friends, colleagues and the refugee-migrant community in Canada, a legacy of love and of a profound commitment to social justice.
Francisco Rico Presente!