I will struggle with her
---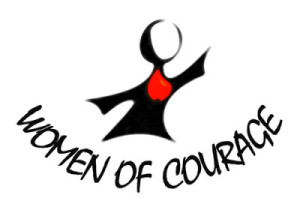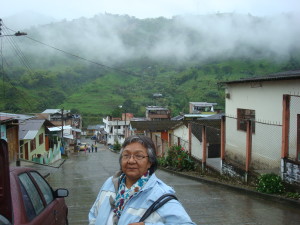 This blog entry is by Jill Harris
There can be no other experience in my life that I can say would match what has happened to me in these past few days in Colombia. What did I expect? I didn't want to even guess, I prayed that God would open up my spiritual eyes and my heart so that I could feel the stories I would hear and believe what I would see. I was awe-struck by the power I felt in the room when all the women came together in Bogota. It was marvellous to see women of all ages but mostly young beautiful women filled with passionate commitment to help to make the voices of Colombian women heard in the world. I have seen North American movies that depict the struggles of the Colombian people as though it was all about the illegal drug business. In reality it is more than a movie plot.
The struggle which began more than a few centuries ago for the Indigenous people is still raging on; the oppressors and perpetrators of violence have changed their costumes and wear different masks but the struggle is the same violent struggle. The people truly live in poverty to provide us people in the North with good coffee, bananas, etc.. The struggle for Indigenous lands and resources and the stories I heard from the people are familiar. We Indigenous people in Canada do not all experience the same kind of violence but none the less the struggle for our land is familiar.
The experience so far has been so moving; I'm happy that we have been provided with interpreters so that we can understand what is being said in Spanish. Today we made a three-hour journey through the mountains to visit Awa Indigenous people in the town of Ricaurte. We passed through at least three military/police check points which made me very aware of the military presence and as well made me quite nervous when we had to present our passports. Check your map kids: we landed in Bogota by Mexicana Airlines from Toronto and after a short stay at a Carmelite retreat centre headed to Pasto by way of an eight-hour overnight bus ride. A taxi was hired to take us on a three-hour ride to Ricaurte and after all day meetings headed back to Pasto. It's 8:15 p.m. and we are now waiting for our bus to take us a thirty-hour bus ride to Barrancabermeja.
After the horrendous stories I heard today I asked a young Indigenous woman who was holding her little girl, "Do you love your land?" I felt tearful as she hugged her little girl and said, "Si". I will struggle with her.