I am not alone #CSW65
---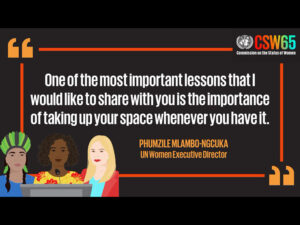 Greetings from Bethlehem. I would like to thank KAIROS for providing the opportunity for me to participate in the sixty-fifth Commission on Status of Women (CSW65) for the first time. I am Minerva Q. Jarayseh, a lecturer in the social science department at the University of Bethlehem, women's advocate and family counselor.
There were many interesting and relevant topics with great panelists outlined in the heavily packed programmes. It was rather unfortunate that the time difference presented a barrier to access many sessions at the virtual forum.
My reflection speaks to some of the sessions that I participated in, that were of particular interest to me. At a session that focused on the impacts of COVID-19 on teenage girls, it was interesting to hear the experiences of girls from different parts of the world who are dealing with among others, the lack of technology to access education and educational resources, all the while facing different forms of gender-based violence. The United Nations International Children's Emergency Fund (UNICEF) and other civil society organizations shared insights on how they are responding to teenage girls' needs at the local and regional levels.
I was also impressed by the power of solidarity on women's issues at a session on Palestinian women and their experiences living under occupation. Thematically, discussions on the challenges faced by Arab women in the Middle East & South Asia (MESA) region resonated with me. These included experiences with trying to change cultural norms, impacts of corruption and the political system which suppresses and limits women's role in decision making and political participation. It was enlightening to hear suggestions from great women role models who are leading the course of change in these challenging contexts and how other women can organize in their communities to fight for change.
Other session panelists addressed issues such as women peacebuilders' fight against the failed status quo on gender equality and the determination to make the Women, Peace and Security agenda a people's agenda that is relevant and responsive to women in the grassroots, as well as the full implementation of UNSCR1325. The importance of building knowledge, taking up spaces of power and keeping the dialogue on impacts of religious doctrines which affect women's status, particularly in the Islamic countries, was also very insightful.
One of the memorable take-aways for me was a discussion on the role of women's right organizations and the urgent need for strong leadership and participation in advocating for gender justice, just policy responses and gender-sensitive accountability in decision making.
I am thankful to have been a part of this international event as it gives me the courage to keep going in our fight for women's rights. I am not alone.
Follow the KAIROS Women of Courage CSW65 reflections
Thank you for your support. Every dollar you donate to Women of Courage: Women, Peace and Security partners will generate an additional $3 in funding from Global Affairs Canada (GAC). DONATE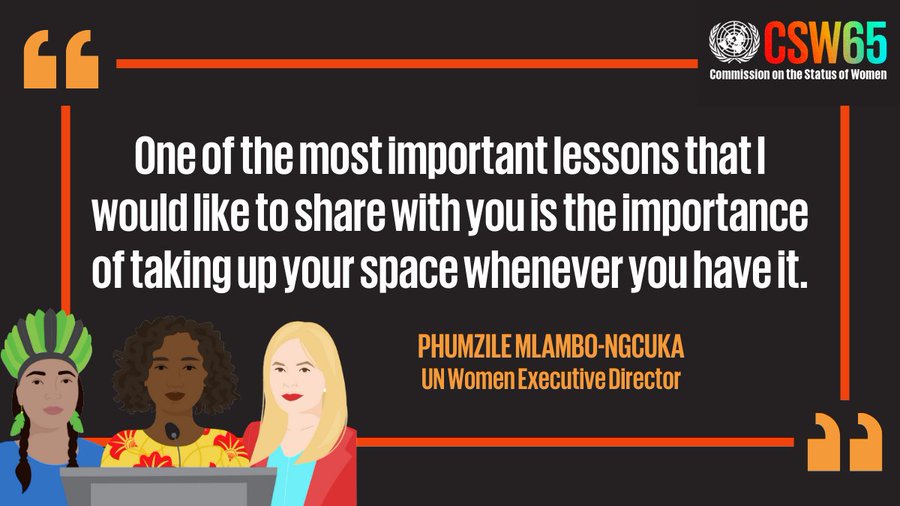 ---
Reflection by Minerva Q. Jarayseh, a lecturer in the social science department in the University of Bethlehem, women advocate and family counselor. Minerva is an active member of Wi'am Centre's women's program.