How Can Canada Help End Sexual Violence in Conflict?
---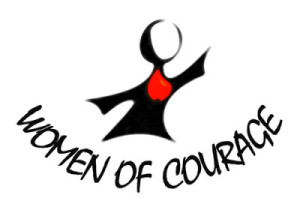 On June 11-13, survivors of sexual violence will gather with governments and civil society groups for the first ever Global Summit to End Sexual Violence in Conflict, hosted in London by the UK Government.
Over the past year, more than 110 countries – including Canada – have signed onto an International Declaration to End Sexual Violence in Conflict.  This week's summit is an opportunity for governments from around the world to turn these words into action by making concrete commitments around protection, prevention, prosecution and women's participation.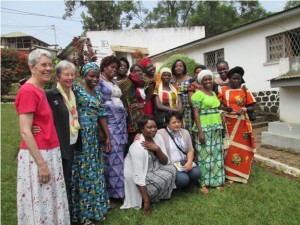 Photo credit
Several KAIROS Women of Courage partner organizations are engaged in the difficult and risky work of eliminating violence against women in conflict zones.  In South Sudan, where widespread violence and human rights violations have gripped the country since last December, the Women's Program of the South Sudan Council of Churches has engaged women in peace-building at several levels. This includes facilitating women's participation alongside the peace talks, organizing monthly prayer gatherings for peace around the country, and preparing an awareness raising campaign on violence against women that will culminate in major events in November 2014.
Another KAIROS partner, the Congolese human rights organization Héritiers de la Justice, operates a legal clinic to offer legal support and accompaniment to women and girls who have been raped or survived other forms of gender-based violence in eastern DR Congo.  In the first three months of 2014, the legal clinic took on 11 new cases, mostly accompanying women and girls who had been assaulted in rural areas around the city of Bukavu, where the legal clinic is based.  Since 2006, KAIROS has support this courageous work to help women survivors defend their rights and rebuild their lives.
KAIROS is hopeful that the Government of Canada will show leadership on this issue at the Global Summit.  In 2013, Canada contributed $18 million to help fight impunity and support victims of sexual violence in the DR Congo as part of a multi-donor initiative run by the UN Development Program.  However, Canada has not renewed funding to several local, grassroots initiative to fight the problem on the ground.
Last month, the Standing Committee on Foreign Affairs and International Development tabled a new report titled, A Weapon of War: Rape and Sexual Violence Against Women in the Democratic Republic of Congo –  Canada's role in taking action and ending impunity.
Based on three years of Parliamentary study and testimony, the report offers 12 recommendations on how Canada should respond to the ongoing impunity connected to sexual violence in DR Congo. Several recommendations encourage the government to review its foreign assistance spending and "considering the possibility of funding smaller, grass-roots programs."
This echoes what the Women of Courage delegation members heard on their trip to DR Congo last summer – that local efforts led by Congolese civil society have the greatest potential for breaking the cycle of violence and impunity. The Canadian government has 90 days to respond to the report.
For more information, please contact Ian Thomson, Africa Partnerships Coordinator: ithomson@kairoscanada.org, or 613-235-9956, ext. 222.