Hopeful Signs, Alarming Realities on the Road to Climate Justice Policy Briefing Paper #41
---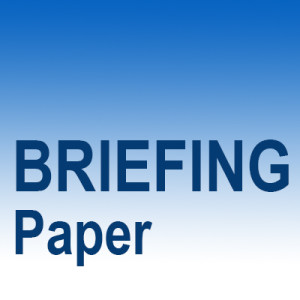 "Climate change for us is a matter of life or death."[i] These stark words were spoken by Rev. Tafue Lusama, General Secretary of the Tuvalu Christian Church, in September 2014 at an interfaith summit in New York. How prophetic they were in March 2015 when Super Cyclone Pam wreaked havoc on the Pacific island state, killing dozens and destroying thousands of homes in neighbouring Vanuatu. Rising sea levels and warmer water temperatures have increased the frequency and intensity of tropical storms like this one and Typhoon Haiyan, which struck the Philippines in 2013.
Yet, although climate change is already devastating the lives of millions of vulnerable people, Rev. Olav Tveit, General Secretary of the World Council of Churches, reminds us: "Despite all the negative conditions, we have the right to hope, not as a passive waiting but as an active process towards justice and peace."[ii] This Briefing Paper examines some hopeful signs of progress in the struggle for climate justice, despite major obstacles.
[i] Cited in Rev. Dr. Olav Tveit, General Secretary, World Council of Churches, The Right to Hope. Presentation on the adverse impacts of climate change at the UN Human Rights Council, Geneva, February 6, 2015.
[ii] Ibid.