Happy International Women's Day
---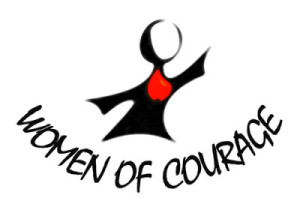 Our strategy should be not only to confront empire, but to lay siege to it. To deprive it of oxygen. To shame it. To mock it. With our art, our music, our literature, our stubbornness, our joy, our brilliance, our sheer relentlessness – and our ability to tell our own stories. Stories that are different from the ones we're being brainwashed to believe.
Arundhati Roy, War Talk
March 8, 2012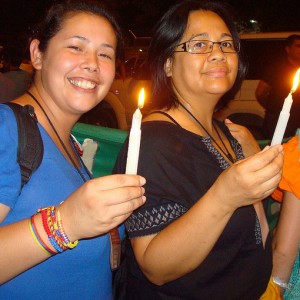 Happy International Women's Day from KAIROS! We take time today to celebrate women human rights defenders in Canada and around the world and to renew our commitment to support their work for human rights, and social and ecological justice. Today, we celebrate the strides that women have made in women's rights, and also the role that women have played in building a more just, equitable and sustainable world.
At KAIROS we continue to support this work through the Women of Courage program, including the Living Courage tours.
We take this opportunity to thank you again for your support and participation in the first KAIROS Living Courage tour in October 2011. We continue to feel the energy and momentum from the tour.
We were so inspired by these events that we are planning another Living Courage tour in June 2012. This time we will travel to the Atlantic provinces from June 6 to 19 with women human rights defenders from the Popular Feminist Organization (OFP) in Colombia and Wi'am in the West Bank. Then these partners will go on to Saskatoon in response to a call for international accompaniment and witness in the Truth and Reconciliation hearings being held there from June 20 to 24.
Please keep checking the KAIROS website for more information on this tour.
Again, happy International Women's Day. In celebration, we seek inspiration, energy and solidarity for the ongoing struggle.
For more information on the KAIROS women of courage program, please contact Rachel Warden
Please see the following statements from our partners  on the occasion of International Women's Day:
NOTA BENE DE HERITIERS DE LA JUSTICE: Investir dans la femme rurale et la jeune fille pour un avenir meilleur