Halifax event: It's better to live with fear than to stop living because of fear
---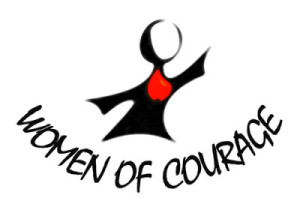 St. Andrew's United Church, Halifax, NS. June 7, 2012.
The Living Courage tour got off to a great start in Halifax, with 100 people in attendance at a public forum. KAIROS staff member Alfredo Barahona says that hope, resistance and resilience were the major themes for the night, expressed through stories of mutual support amongst women and their shared courage.
Claudia from Colombia, Lucy from the Occupied Palestinian Territories, and Patty from the Mi'kmaq nation shared strikingly similar stories and histories of oppression, racism and violence against women. "In Canada over 800 Indigenous women have been killed or disappeared and nothing is being done to find them", said Patti Doyle Bedwell, former head of the program for Indigenous, Blacks and Mi'kmaq at Dalhousie Law School.
It was clear by the end of the session that the picture painted by these women of courage is not just about suffering and victimization, but also about the capacity of their self-sustaining, resilient communities to resist with hope.
All three speakers gave examples of the work they do in their organizations. Advocacy and training are combined with practical means of addressing the poverty that marks many Colombian, Palestinian and Indigenous communities. Turning community kitchens into restaurants to provide employment for victims of violence, and to generate income for single mothers by producing soap and soy fibre biscuits and making traditional arts and crafts are all projects that complement the wider struggle for safety, security and self-determination.
Each speaker emphasized the importance of education, both individually and within the community, as a way to enhance understanding and change their reality of oppression. A key part of this, they all agreed, involves ensuring the genuine participation of women at formal negotiation tables.
Many participants lingered after the event to speak more personally with the three guests, and to invite them into their homes. Many people travelled from beyond Halifax to attend the event.
KAIROS would like to thank all who took the time to listen, learn, and offer their own ideas. You made this an inspired event.
An especially big thank you goes to the organisers and co-sponsors who have worked tirelessly to create this space for conversation and change.