Enhancing socio-economic conditions for women in the West Bank through agriculture #16StoriesofCourage
---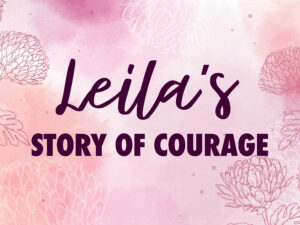 The agricultural sector is the cornerstone of Palestinian economic development; however, it has not been able to play its strategic role because of the dispossession of land and the denial of access for farmers to agricultural areas, water resources, domestic and external markets.
Despite the significance of water for life, Palestinians living throughout the Occupied Palestinian Territories endure severe water shortage as a result of two primary factors. One is climate change which has contributed a 30% drop in the average rainfall over the last ten years. The other is the Israeli occupation and the practice of control of land and water resources.
The Department of Service to Palestinian Refugees (DSPR) has been working for many years to improve agricultural conditions for farmers in the West Bank by improving vital water supplies. In the Qalqilya region, DSPR supports women's groups to strengthen and sustain their economic independence and empowerment. Women are becoming active members at the household level, decision makers and agents of change in their households and communities.
Leila Basheer, a 46-year-old mother of five, lives in a village in the northwestern part of the West Bank within the boundaries of Qalqilya Governorate in Palestine. She is producing Kharoub Paste, derived from the Carob tree, and is used to make a popular Palestinian drink that carries some medicinal properties.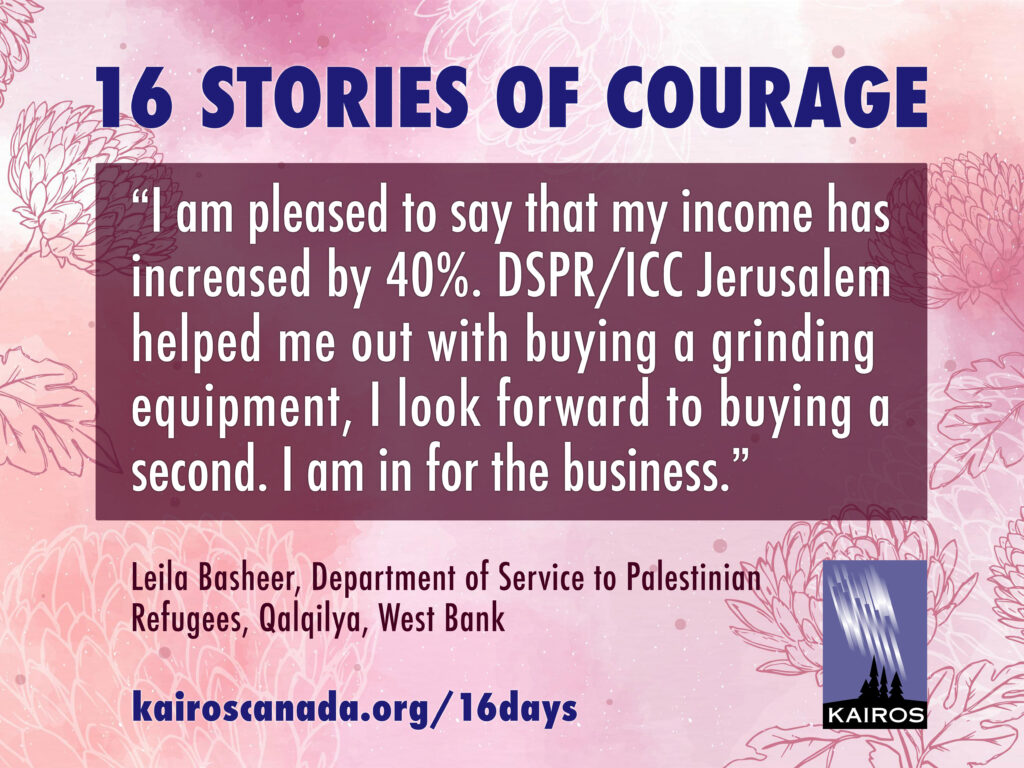 "In the beginning I started making Kharoub paste and selling it to my close neighbors. As I made some profit from local sales, I decided to expand sales to surrounding villages. DSPR/ICC Jerusalem helped me out with buying grinding equipment that facilitated making Carob paste enormously. I am pleased to say that I can now produce high quality paste. The grinding equipment also helped me increase my income by 40%. I look forward to buying a second grinding machine, this time to produce tomato paste."
Support KAIROS' call to the Canadian government to:
Fund women human rights defenders and women's rights organizations-led initiatives that simultaneously strengthen the women, peace, and security agenda; economically empower women, girls, and women's rights organizations; and address the climate crisis. This includes funding grassroots women's organizations to monitor and reduce conflict at the local level. 
Champion efforts at the International Criminal Court and the International Court of Justice in seeking justice for victims of alleged war crimes and crimes against humanity committed in the context of armed conflict.  
To stay informed about our important gender justice work, subscribe and receive our monthly e-newsletter.