Ecumenical Forum for Peace pens open letter to Colombian President
---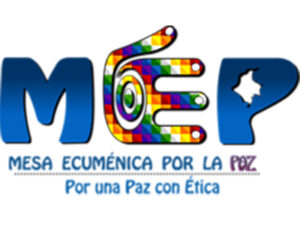 "The escalation of the armed conflict and the expansion of violence in addition to the health crisis are putting some human groups and communities at serious risk of extinction—t heir survival is in peril. All this is aggravated by the systematic murder of ethnic and social leaders, human rights and environmental defenders, and signatories of the Peace Agreement."
The Mesa Ecuménica Por la Paz (Ecumenical Forum for Peace) provides an urgent analysis of the situation facing Colombia in an open letter addressed to the President of Colombia. The letter was signed by organizations, church leaders, including national church leaders, and lay people from all over Colombia. Over two thousand individuals have also signed the letter through the online platform Change.org. A KAIROS and United Church of Canada partner organization based in Colombia, the Ecumenical Forum for Peace accuses the Colombian president of promoting and protecting neoliberal corporate and extractive interests over those of the people; manipulating facts, using religion, and taking advantage of the public health care crisis to centralize power in a manner reminiscent of authoritarianism; and failing to unequivocally implement the Peace Agreement, which has led to the escalation of violence and arguably a restructuring of the armed conflict.  
Two recently published reports confirm the Ecumenical Forum for Peace's analysis: Human Rights Watch's "Left Undefended: Killings of Rights Defenders in Colombia's Remote Communities" and Front Line Defenders' "Global Analysis 2020." The latter report concludes that 53% of the reported killings of human rights defenders in 2020 occurred in Colombia.
Evident in its demands, the Ecumenical Forum for Peace challenges the Colombian state's circumscribed notion of life and instead sides with those who are most marginalized—women, Indigenous and Afro-Colombians, the poor, human rights defenders (inclusive of land defenders)—as well as the environment, peace, and democracy. These demands include that the President of Colombia:
Be a defender of democracy,
Comply with the implementation of the Peace Agreement; resume peace talks with the ELN; and follow the UN's recommendation to participate in a global humanitarian ceasefire,
Protect the rights and safety of human rights defenders and opposition leaders, and
Cease the centralization of power that is moving Colombia toward authoritarianism.
KAIROS supports the Ecumenical Forum for Peace's demands and urges the Government of Colombia to uphold them. KAIROS requests that the Government of Canada become a more vociferous advocate of Colombia's Peace Agreement with the Colombian government and in international fora as well as provide more resolute protocols to diplomatic missions on how to carry out Voices at Risk: Canada's Guidelines on Supporting Human Rights Defenders.
Read the translated letter in English (pdf)
The original letter in Spanish with organizational sign-ons is available via the Ecumenical Forum for Peace's website. The letter was also posted on Change.org for the collection of individual signatures.