Christmas Message from KAIROS Canada
---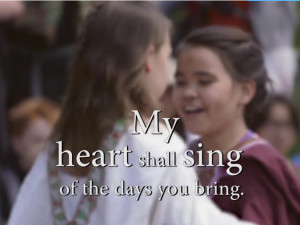 Dear Friends,
The Christmas season is here, with its promise of hope and peace. In our world, marred by war, oppression and ecological harm, it's a promise that resonates with our deepest longing.
This brief KAIROS Christmas video captures images from some of this year's work.  It's a hopeful vision, and I invite you to share it with your family and friends. Please post it on Facebook. Tweet it. Share it on your congregration or community e-lists. Show it in your church.  I know that we share this commitment, this hope.
On behalf of the Board, staff, partners, and volunteers, I thank you for all the ways you support us.  Peace and happiness to you this Christmas and throughout the New Year.
Jennifer Henry
Executive Director
PS: We invite you to make a Gift of Sharing this Christmas with a donation to KAIROS in honour of a loved one.
For a longer spirited reflection based on the theme of the video, see http://www.kairoscanada.org/blog/world-turn-sermon-luke-1-46-55/