Bringing messages from Canada to the Women's Courts for Justice, Territory and Peace in Colombia
---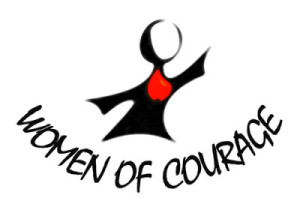 I am on my way to Colombia to participate in the Women's Courts for Justice, Territory and Peace, organized by our partner, the Popular Women's Organization (OFP), and the Movement of Women against the War and for Peace.   I go with a sense of trepidation, knowing that I will hear some horrific and heartbreaking testimonies from women who are victims of the decades-long conflict in Colombia. But I also go inspired by the courage of these women and of our partners who are committed to ensuring that these testimonies bring about transformation in the form of truth, justice and reparation.
The Women's Courts are a form of alternative justice that expose the impunity surrounding human rights violations against women, and the lack of space in the justice system for their testimonies and stories to be heard.  In the Colombian context, the courts will focus on the right to justice, the recuperation of memory, the right to peace with social justice, the defense and conservation of land, and individual and collective reparations.
While in Canada for the Living Courage tour in June of this year, Claudia Castellanos, a lawyer for the OFP, spoke about the importance of these courts in providing space and witness for women victims of violence to share their testimonies.  The courts are an important instrument for a just peace and reconciliation in Colombia.  Claudia also participated as a witness in the Truth and Reconciliation Commission (TRC) hearings in Saskatoon – Canada's process for justice, reconciliation and right relations around the issue of residential schools.
I will be participating in the regional Women's Courts in Magdalena Medio, Bucaramanga (Nov 24-25) and in Cauca, Cali (Nov 27-28) on a panel of international witnesses.  The courts are being held during the International Day to End Violence Against Women (Nov 25) and the 16 days to end violence against women (Nov 25-Dec 10).
The courts are also being held in the context of a new and fragile peace process between the government and the FARC guerrilla forces, announced on Aug27.  Partners who have been working for peace with justice for decades have welcomed this process with generous optimism.  I look forward to talking to them about the meaning and impact of this peace process and about how we can ensure that the voices of the women's movement, Indigenous groups, churches and other social movements are heard.
I bring with me letters from members of the KAIROS network who participated in the women of courage workshop at the KAIROS InterGenerational Gathering a few weeks ago.  During the workshop, I spoke about the Women's Courts and the work of the Popular Feminist Organization (OFP) and some of you, inspired by these stories of courage, wrote messages for me to bring to Colombia.  Your words are clear and powerful and I share some of them here.
Please know that people here in Canada have heard about your struggles, your movements, your hopes and your actions…. I will share your stories and your efforts with others I meet and encourage my friends throughout the world to do whatever they can to help you move forward while acknowledging and honouring the past.  For myself, I will carry your message and your model in my own community…..Let us stand behind you and beside you, let is walk in front of you and let our solidarity with you provide a means of energy and protection to face fear and injustice.
Kerrianne Ryan, Halifax, Nova Scotia
My Prayers and Thanksgiving go to you for the work and love, for your commitment, for the clarity and integrity you give us that the people will live a good Life.   My love and support are full, my mind is clear and aware of what men must do and bring to all of Life.  The Heart has empowered women everywhere to teach and show men to be responsible and how to love properly and appropriately.  i will always do my best and more to work with women everywhere. In my traditions, the People say that we are living on a female planet and all female Life are the daughters of Earth.  The inherent ways of women is humanity's future.  i am thankful to be living in these times, to be a witness and participant in global, social transformation.
Gkisedtanamoogk Waumpanoag
Dear Women of Courage of Colombia
I heard today about the amazing work that you are doing to make peace in Colombia.  You inspire me.  I am amazed by your strength and convictions, your willingness to stand up for justice.   Know that you will be in my thoughts and prayers as you continue your important work. I am far away physically, but know that I am walking beside you in spirit, sisters.
In solidarity, Laura Smith (your sister in Ottawa)
To the Women of the World, May the wisdom of motherhood and Mother Earth's constitution be expressed in our relationship to all creation
Jacob Wawatie, in good spirit  (Barriere Lake)