Atlantic Gathering highlights: The "aha" moments so far
---
It has been two full days of learning and activism at Mount Allison University, Sackville, New Brunswick. The Streams of Justice- KAIROS Atlantic Gathering commenced with an opening plenary on May 2nd evening, where the participants connected with one another and learnt more about the streams they would be participating in. Elder Andrea Colfer welcomed us to Mi'kmaq territory and encouraged us to be together in a good way in this place. A beautiful rendition of the song "Love your neighbour" led by one of the participants and the opening night speech by KAIROS Executive Director Jennifer Henry on gratitude continued to set a tone for the rest of the Gathering. Our fire keeper, Brett Cofler lit the sacred fire, which will burn throughout the Gathering.
Here are some thoughts shared by the participants and the KAIROS staff about their experience so far-
"I've come to the Indigenous Rights Stream today because Indigenous peoples are standing on guard for the rest of us…and it's time we listen." -MJ
"I'm in the Indigenous Right's Stream…when you've had an "aha" moment and your eyes have been opened, they will never close again." -Kenn Stright, Program Stream
"My initial thoughts are that people in the ecological justice stream are deeply passionate about all forms of environmental rights. There are people who come at the subject from a reconciliation perspective and there are those who are more focused on lifestyle changes to prevent the climate emergency, but everyone is open to having honest conversation about where we are today, and as activists where we should be tomorrow. I was inspired by the breadth of knowledge and re-invigorated by the work going on in the Atlantic region already." -Amelia Berot-Burns, Ecological Justice Coordinator
"At the first session of Women of Courage, we focused on the gendered impacts of resource extraction and heard from three life, land, and water defenders from Turtle Island and Colombia–Sherry Pictou, PhD, Assistant Professor of Women's Studies at Mount Saint Vincent University; Alma Brooks, grandmother, Maliseet Nation, Wabanaki Confederacy; and Kelly Campo Becerra, Organización Femenina Popular (OFP), Colombia." –Gabriela Jimenez, Latin America Partnerships Coordinator
"It's empowering to hear stories from these different women and its point to the fact that there is hope." -Alexia Riche
"Emotions are so raw. Anger and frustration are real, but there is also hope and love." -Seanna Collier
"It is always challenging and good to hear other voices and perspectives." -Rick Pryce
See photos here-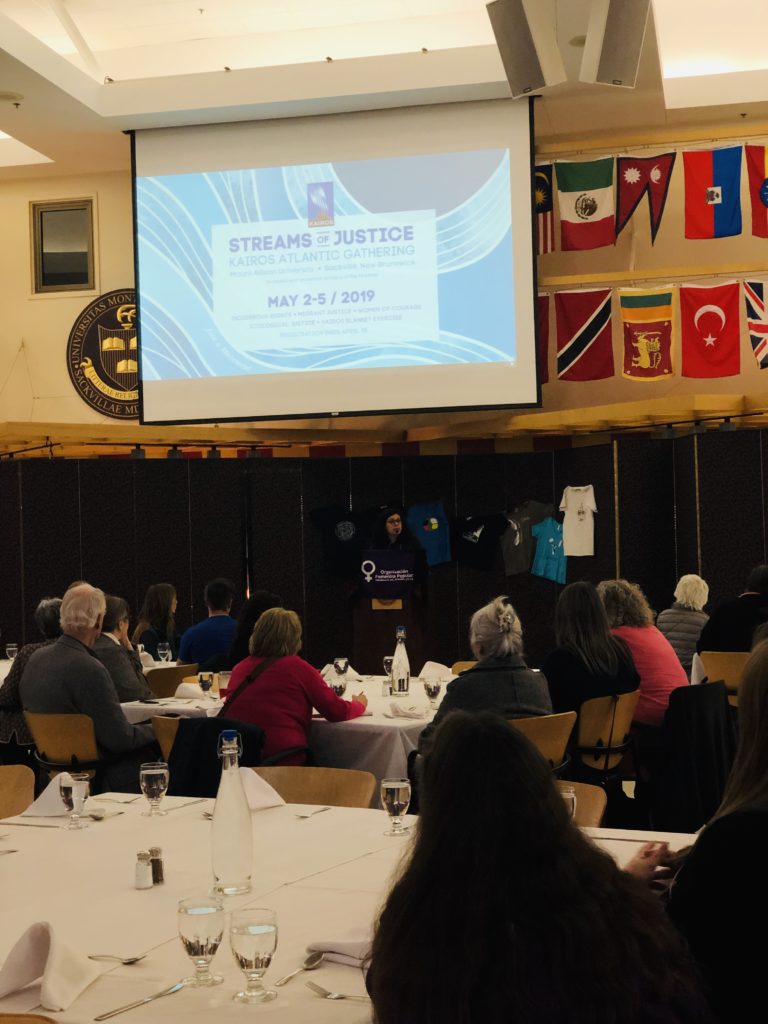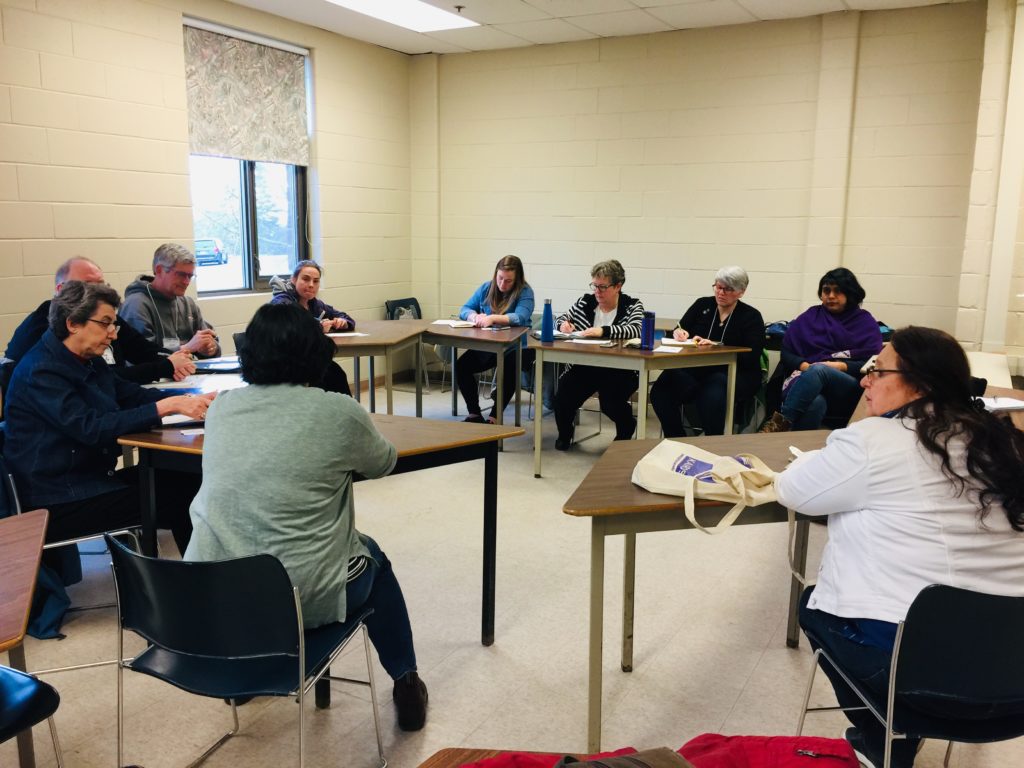 More to follow soon.