Ancestral knowledge and reciprocal relationships with the land #16StoriesofCourage
---
To safeguard Mother Earth from extractive violence, Indigenous women land protectors are guided by ancestral knowledge and Indigenous understandings of the importance of reciprocal relationship with human and non-human entities.
"I know I was guided to be here and protect the ancestors and protect this site. If we don't stand up, if we don't stay on the land and use the land in a different way, then people, especially with the government in power, are just going to come in and bulldoze everything. No consideration, no honour, for the people that were here first. We are on unceded Wolastoqew territory and they just don't get that."

Wolastoqiyik Grandmothers, Wabanaki – Atlantic Canada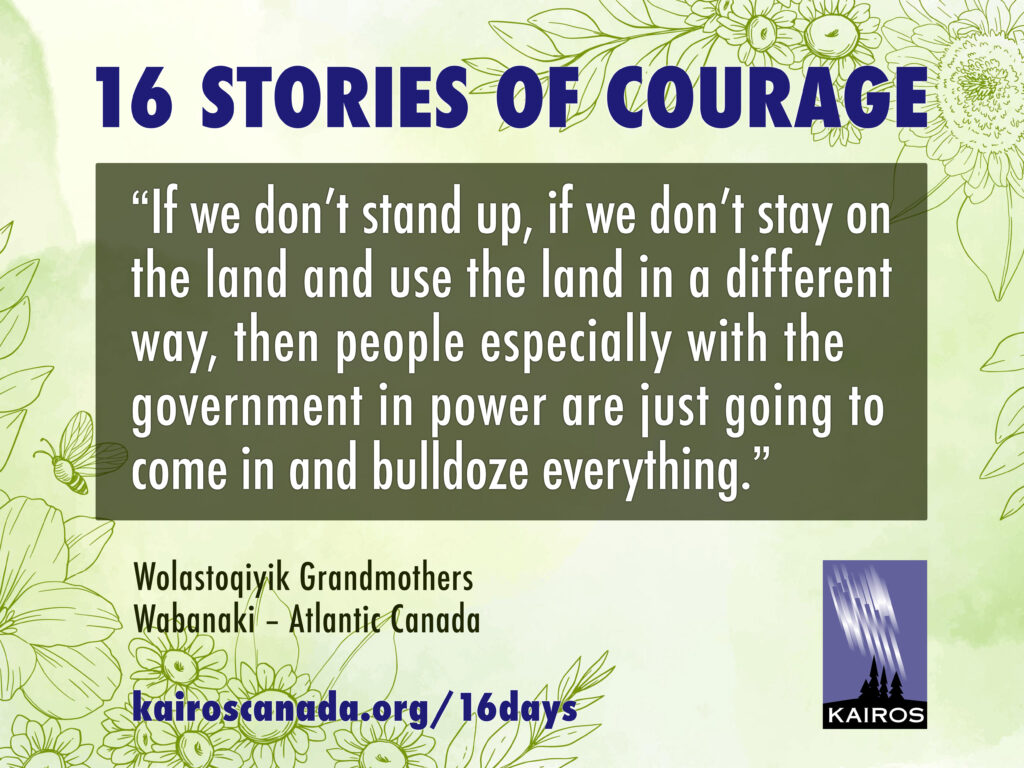 Listen and watch the full video of Story of Courage – The Wolastoqiyik Grandmothers and the Sisson Mine
Advocate for an end to all gender-based violence including violence against Indigenous women and land defenders in Canada. Call on the government to establish a National Action Plan to implement the Calls for Justice, of the Final Inquiry Report on MMIWG2S, including but not limited to, the Calls for Extractive and Development Industries and the Calls for Human and Indigenous Rights and Governmental Obligations.