Amidst ongoing violence, Colombian Church partners reaffirm their commitment to the peace process
---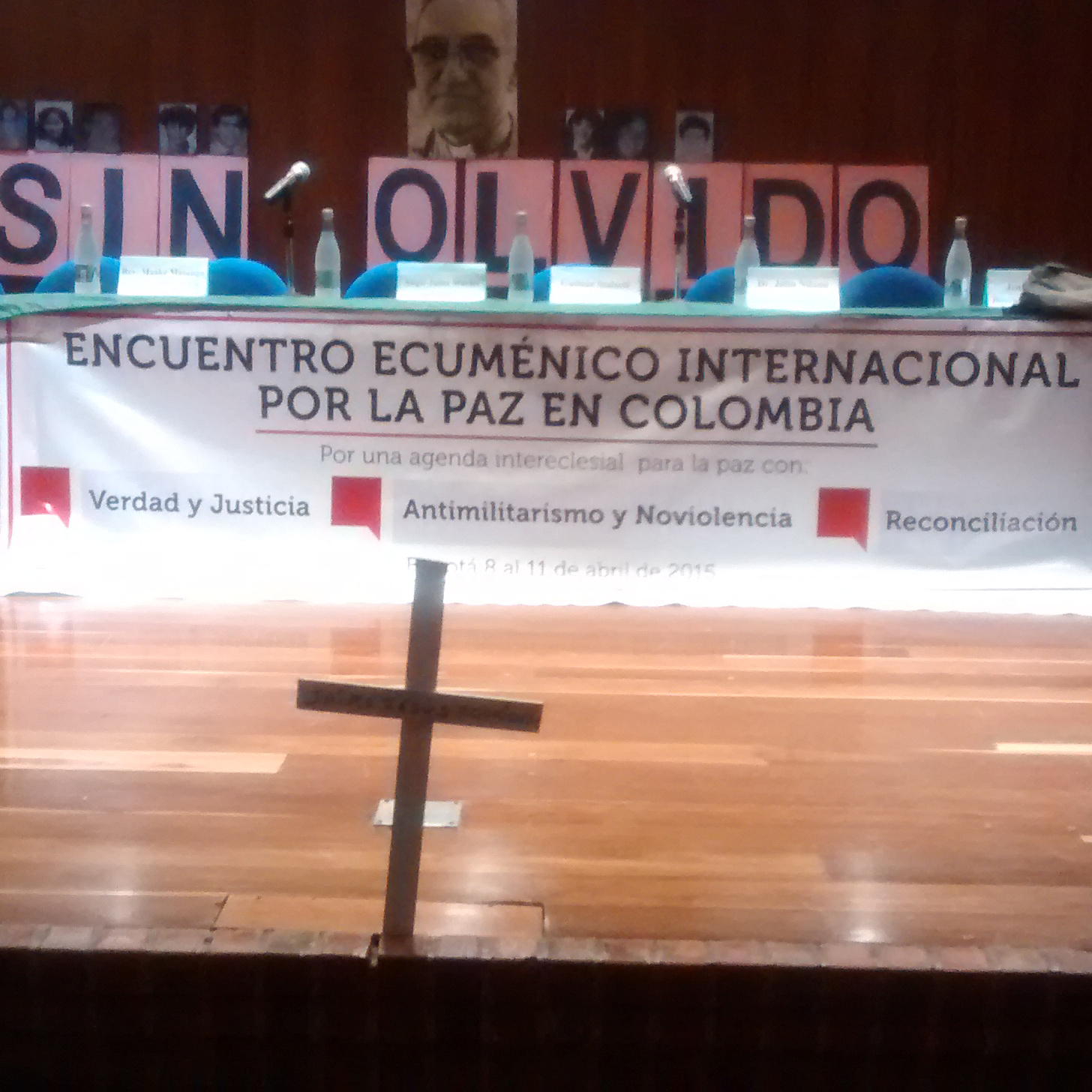 Deep in our hearts and minds we have felt the presence of the Risen Christ in our midst.  We have also powerfully felt the presence of the children, youth, women and men who have been murdered and disappeared in this long internal armed conflict Colombia is suffering, and at this particular time in which a political solution through dialogue is being sought….
From the Declaration of the International Ecumenical Meeting for Peace in Colombia, April 11, 2015
From April 8-11, 90 delegates from 10 churches, 17 national church organizations, 15 ecumenical organizations and churches from three continents, as well as representatives from victims' groups, met in Bogota to discuss the peace process and the churches' role in realizing a lasting and just peace in Colombia.   The gathering concluded with a strong statement and reiteration of support for the peace process
Download the Declaration of the International ecumenical meeting for Peace in Colombia. 
In the Declaration, the churches express solidarity and support for the victims of the conflict and the communities engaged in peace building in Colombia: They are the artisans of peace whose ideas we will give preference to in our contribution to the work of building a peace with social justice, a concept of peace which is a key tenet of our church traditions.
They commend the advances in the peace process, but also express grave concern about the ongoing violence and human rights violations, in the midst of the peace negotiations: In spite of these encouraging advances, we are still very concerned that the number of victims of the conflict continues to increase because the armed conflict persists even as the dialogues are going on.
The statement ends with recommendations to Colombians and the international community.
KAIROS will carry forward these recommendations in our advocacy with the Canadian government. On May 15, Canada will release its annual human rights report on Colombia in relation to the Canada Colombia Free Trade Agreement (CCFTA).  This reporting obligation was enshrined into law in 2010 when the CCFTA was passed.  To date these reports have been disappointing and have not reflected the ongoing human rights concerns raised by our partners.  Our hope is that this year the concerns expressed by church partners about victims' rights and ongoing violence will be reflected in the government report.