A new ecological justice action will be highlighted each day. These challenges are designed to help people make small lifestyle changes while learning more about the climate emergency. If you feel comfortable sharing your experiences with the challenges, please take a picture of the activity and tag us on social media with one or more hashtags: #KAIROSClimateACT, #ClimateACTION2019, and #30DayKAIROSChallenge. 
Facebook- https://www.facebook.com/kairosCEJI/
Twitter- https://twitter.com/kairoscanada
Instagram- https://www.instagram.com/kairos.canada/
---
---
Day 1: If you are able, today try and take the stairs instead of elevators or the escalator.
Day 2: Challenge yourself to shower in under 5 minutes
---
Day 3: Instead of single-use cups, bring a re-useable coffee cup and/or water bottle to work or school today
---
Day 4: Handwash your dishes instead of running the dishwasher today.
---
Day 5: Don't drive between the hours of 9 and 5! This is an Extinction Rebellion event
---
Day 6: Unplug for a full hour and spend time in nature (your garden or a local park)
---
Day 7: Learn about your watershed from your local Conservation Authority and (if you are able) volunteer to help with ecological monitoring such as water testing
---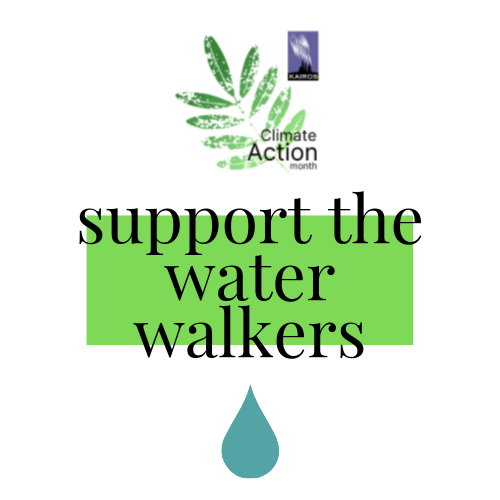 ---
Day 9: Research and learn about the Indigenous place names of natural landmarks in your area
---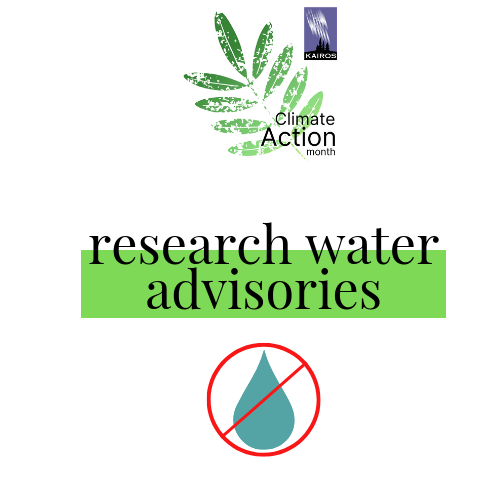 Day 10: Research your area to learn about nearby communities with water advisories. Consider the federal policies (or lack of policy) that allow these to continue.
---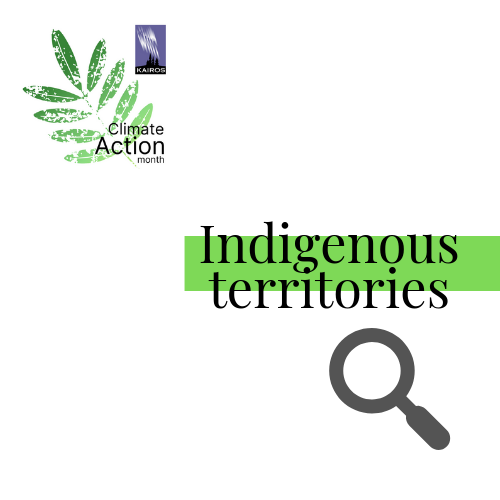 Day 11: Visit https://native-land.ca/ and explore the traditional Indigenous territories of Turtle Island (North America)
---
Day 12: Read the UN Declaration on the Rights of Indigenous Peoples & consider how this should impact all Canadians
---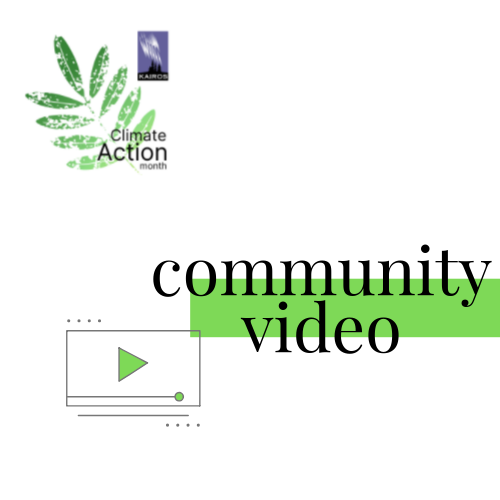 Day 13: Plan a community video initiative on an ecological justice issue you are passionate about.
---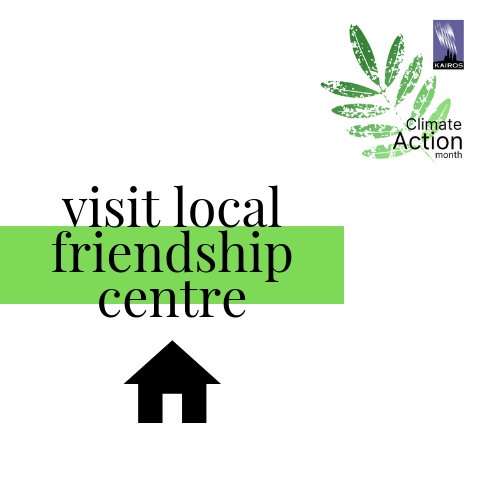 Day 14: Visit your local friendship centre. Engage and learn from local First Nations, Inuit, and or/Metis community ecological initiatives.
---
---
Day 16: Get to know the natural wonders in your community If you are capable, it is recommended that you walk roughly 10, 000 steps per day.
---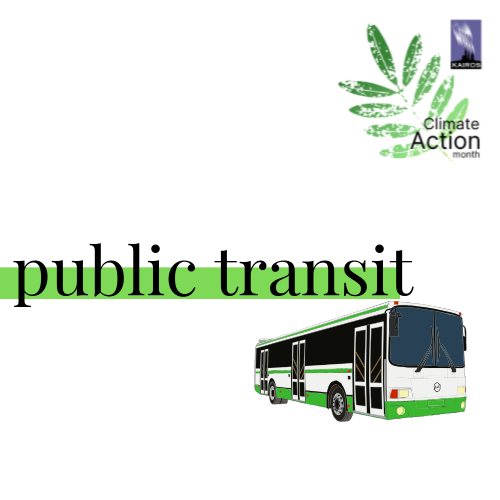 Day 17: Use public transit today (if it is available)
---
Day 18: Save on disposable cutlery and containers & bring a lunch from home in reusable packaging.
---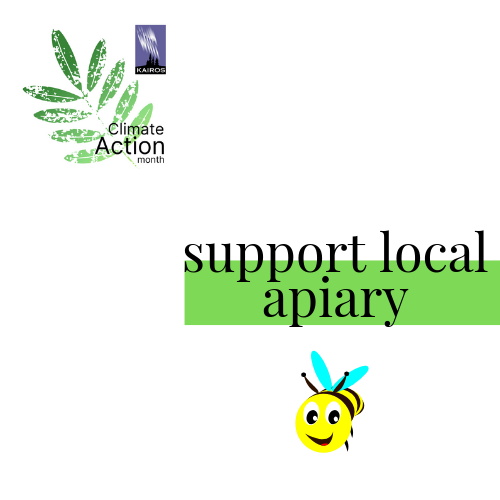 Day 19: Support your local apiary: buy honey, adopt a hive, or make homemade beeswax wraps.
---
Day 20: Support youth climate action organizers by sharing the Friday's for Future posts on social media.
---
Day 21: When you go shopping try to only buy local foods.
---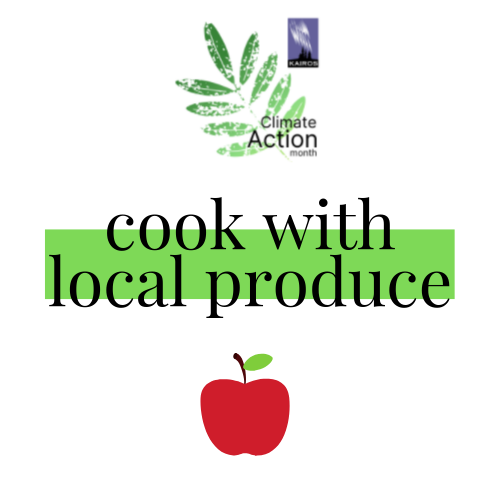 Day 22: Try to cook a meal with only local produce. Cooking with less meat and using as many vegan options as possible can cut greenhouse gas emissions significantly.
---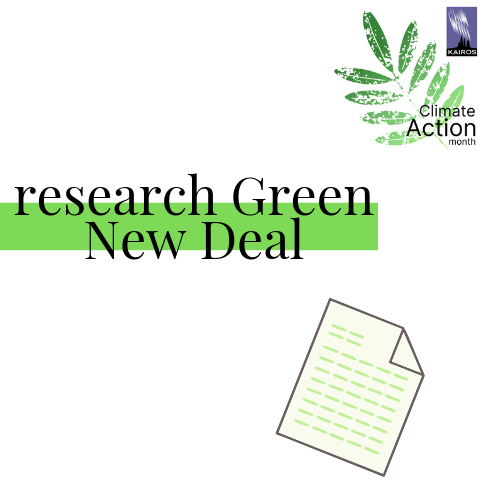 Day 23: Read the Pact for a Green New Deal and compare it to the federal party platforms. Is there any overlap?
---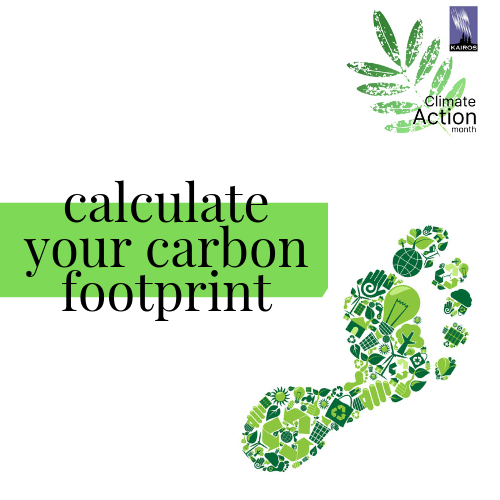 Day 24: Calculate your carbon footprint & if you can buy carbon offsets for your 2019 activities. Carbon calculator below: https://coolclimate.berkeley.edu/calculator
---
Day 25: Make a social media post on why this election is important to you. Encourage people to register to vote.
---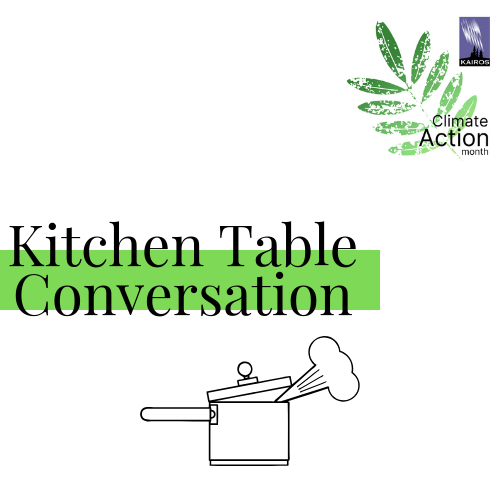 ---
Day 27: Join the Global Earth Strike in your city if you are able. If not, support those who are striking by supporting on social media.
---
Day 28: Write a letter to your MP/Candidate and ask them questions that are important to you.
---
Day 29: Contact your representatives to see if they plan on attending an all candidates meeting. If not, organize a meeting and encourage them to attend.
---
Day 30: Re-post your favourite challenge from the month on social media and challenge your networks to make it part of their everyday lifestyle!