Climate Action Month Day 10: Action for Amazon
---
Development and Peace – Caritas Canada is a movement for global justice that supports communities in over 30 countries in the Global South and educates Canadians on issues of poverty and injustice. 
Today's resource and event: Webinar: A future for the Amazon, A future for all 
---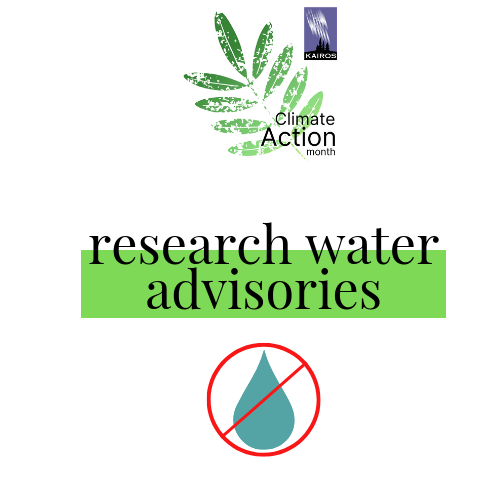 Research your area to learn about nearby communities with water advisories. Consider the federal policies (or lack of policy) that allow these to continue.  
Since 2010, the United Nations has recognized "the right to safe and clean drinking water and sanitation as a human right that is essential for the full enjoyment of life and all human rights." Despite this, First Nations communities in Canada are at a disproportionately high risk for lack of access to clean water.  (Source: UN)