Climate Action Month day 17: Paris Agreement
---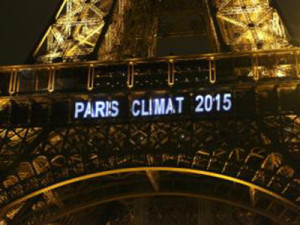 Canada's blueprint for meeting the Paris Agreement targets is outlined in the Pan-Canadian Framework on Clean Growth and Climate Change (PCF). Even if Canada fulfils its PCF, it will miss the 2030 target of 513 megatonnes (MT) of carbon dioxide equivalent (C02e) by 103 MT C02e.
Canada is on track to miss its carbon emissions reduction target of 30 percent below 2005 levels by 2030, a target that is weak to begin with. According to the think-tank Climate Action Tracker, Canada's emissions reduction target should be 60 percent below 2005 levels for Canada to do its fair share to stabilize a global temperature rise at 1.5 C as recommended by the Intergovernmental Panel on Climate Change. 
Today's resource: Take the poll about Paris Agreement on KAIROS Canada Facebook and Twitter pages.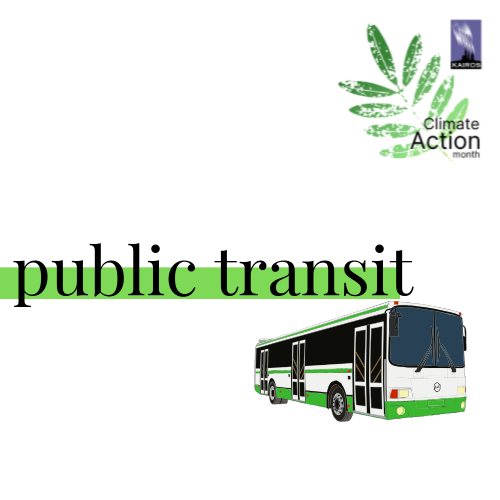 Use public transit today (if it is available).
The most recent Statistics Canada data reveals that the transportation sector is the second largest source of greenhouse gas emissions, 24% of total national emissions. Using Public transport options when available greatly reduces individual emissions. (Source: Canada.ca)