Climate Action Month Day 25: Election bulletin
---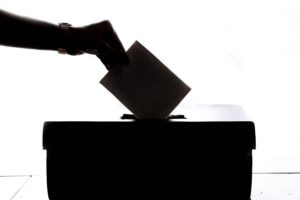 The 2019 federal election will present a fresh opportunity for people across Canada to shape the kind of country we want to be.
As we prepare to cast our votes, it's essential we consider the collective interests of fellow citizens and non-citizens, as well as those beyond our nation's borders.
As we engage with people across the country throughout the election period, we've prepared this election bulletin to help you participate in the political process in a meaningful way. We hope that in this time of increased division, voters will continue to keep in mind the common good.
Through informed and thoughtful political engagement, we will help to define the Canada of tomorrow. 
–Citizens for Public Justice 
Today's resource:  CPJ has created an election bulletin to help Canadians fully understand the collective interests of both citizens and non-citizens while thinking beyond our own borders.
Citizens for Public Justice (CPJ) is a national organization of members inspired by faith to act for justice in Canadian public policy. Based in Ottawa, CPJ is a Christian voice for social and environmental justice in Canadian public policy, focusing on poverty in Canada, ecological justice, and refugee rights. 
---
Make a social media post on why this election is important to you. Encourage people to register to vote.
68.3% of Canadians voted in the 2015 federal election. While this was the highest turnout since 1993, ALL eligible Canadians need to vote on issues that matter to them. (Source: Elections Canada)