Climate Action Month Day 24: In case you missed it
---
In case you missed it!
Here are a few links to resources and news stories that you may not have seen.
To solve Canada's systemic injustices, we need a rapid and radical social transition that is supported by the public. Once there is enough of a public outcry, the federal government will be compelled to act in a way that brings about change. This is not a partisan issue. Our environment is in imminent danger and the social fabric of our country is fraying.
Resources:
1. All you need to prepare for the 2019 federal election: https://drive.google.com/file/d/0Bz-ffuZx6u18RGtlS0d2VVdPUlRLdFYydTZBb2JfcjNVUTk4/view
2. Toronto:  Applications are now open for grants of up to $7,500 for resident-led climate action projects in Neighbourhood Improvement Areas! 
Eligible groups must connect with the local Neighbourhood Planning Table to discuss their project ideas before filling out the online application. Applications are open September 1, 2019 to October 31, 2019. For more information please visit: https://www.toronto.ca/services-payments/water-environment/environmental-grants-incentives/neighbourhood-climate-action-grants/
3. Public opinion polling on climate change and the climate emergency in Canada by Abacus data. https://abacusdata.ca/wp-content/uploads/2019/08/Climate-Emergency-Polling-July-2019-RELEASE.pdf 
4. The most effective ways to curb climate change might surprise you – CNN quiz based on the findings by Project Drawdown: https://www.cnn.com/interactive/2019/04/specials/climate-change-solutions-quiz/ 
---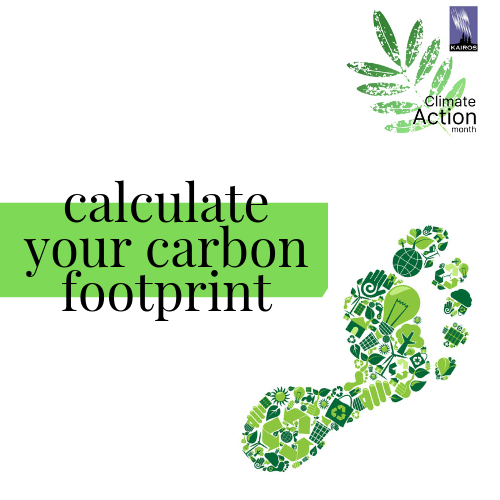 Calculate your carbon footprint & if you can buy carbon offsets for your 2019 activities. Carbon calculator below: https://coolclimate.berkeley.edu/calculator
Individual Canadians can change their lifestyles to meet international emission reduction targets. Canadian emissions are currently 13.5 tonnes per person and this needs to be reduced to 2.1 tonnes per person. (Source: Wynes and Nicholas, Environmental Research Letters, 2017)