Climate Action Month Day 8: Learn about Water Walkers
---
Replicating the work of Grandmother Josephine Mandamin, people from across Turtle Island are walking to raise awareness of the importance of water and to encourage water preservation. Access to clean water is a non-negotiable human right and Water Walkers want this gift of life to be protected. It is important to note that Water Walks are not protests or activist actions, but ceremonies. Walkers are walking for the water, to honour the water. The Water Walkers challenge us to take responsibility for the protection of the "giver of life" so that all future generations can enjoy clean water. 
Today's resource: Learn more about Water Walkers.
---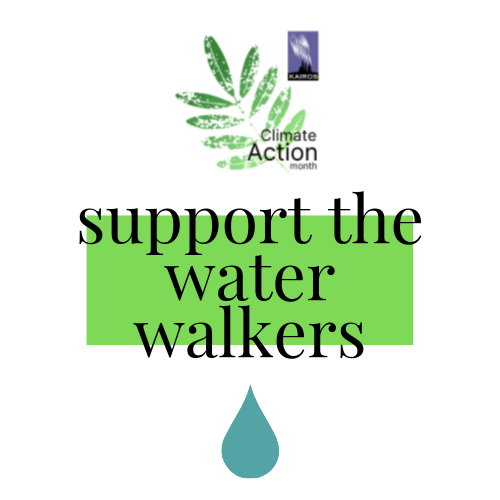 Support those walking to protect the water. Learn more about one walk.
Grandmother Josephine Mandamin walked more than 10, 000 miles and circumnavigated all five of the Great Lakes to raise awareness about the need to protect water. (Source: Water Docs)