Spotlight on COP27 delegates from Canada and Global South, November 3
---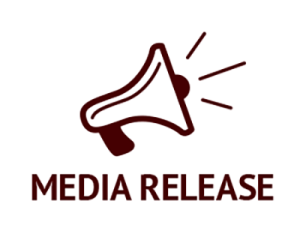 KAIROS and For the Love of Creation's 10-member delegation featured in 2-hour webinar to amplify their message to have a seat at climate decision-making tables
(Ottawa: Unceded Algonquin Territory) – KAIROS and For the Love of Creation are co-sponsoring Voices to COP27, a two-hour webinar on Thursday, November 3 starting at 8:30 a.m. EST to showcase its 10-member delegation to the 2022 United Nations Climate Change Conference (COP27) in Sharm al-Sheikh, Egypt, November 8-18.
WHAT
Voices to COP27, anonline conversation with the KAIROS/For the Love of Creation Delegation to COP27 before delegates leave for Egypt. Three separate panels will explore different aspects of the delegation's purpose, mission, and perspectives on climate justice. Delegates will discuss how women and communities experience the climate crisis, conflict and gender inequities in their regions, and the policies needed to address these impacts and inequities. They will also discuss the urgency of centering Indigenous history and leadership, as well as youth voices, in climate policy and action.
WHY
KAIROS and For the Love of Creation recognize that years of agreements coming out of the COP meetings have privileged voices and positions from the Global North, focusing on proposed solutions that have failed to be equitable or to incorporate the global range of actors and their positions.
KAIROS and For the Love of Creation are sending 11 delegates to COP27 to advocate to have a seat at decision-making tables to tackle the climate crisis. Delegates include Indigenous partners and youth from Turtle Island, and KAIROS Women, Peace and Security and global solidarity partners. The delegation is using the United Church of Canada's accreditation to COP27.
WHEN
Thursday, November 3; 8:30 to 10:30 a.m. EST
WHERE
Online. Register at Voices to COP27.
WHO
Host: Tony Snow, a member of the Stoney Nakoda First Nation and the Indigenous Minister of the United Church of Canada's Chinook Winds Region. Tony Snow and the three panel moderators were all part of a Virtual Ecumenical Delegation to COP26.
Delegates from Canada: Clifford Mushquah, Anishinaabe from Pawgwasheeng (Pays Plat First Nation) on the north shore of GichiGami (Lake Superior); Tia Kennedy, Oneida Nation of The Thames and Walpole Island First Nation; and Yusra Shafi, an international student from Kuwait at University of Toronto in Psychology and Environmental Behaviour. Yusra is an intern at Development and Peace-Caritas Canada, a member of both KAIROS and For the Love of Creation.
Global South delegates: Chantal Bilulu, Project Manager for the Women, Peace and Security program at Héritiers de la Justice, Democratic Republic of Congo; Hana Elias Antoun Kare, a researcher, trainer and peace activist with Wi'am: Palestine Conflict Transformation Centre, West Bank, Palestine; Juan Rachael Michael Roberto, Advocacy Coordinator for the South Sudan Council of Churches; Kelly Campo, a member of the coordinating committee of the Organización Femenina Popular (OFP), Colombia; Noble Wadzah, Coordinator of Oil Watch Africa's Ghana chapter, and Paul Belisario, Assistant Global Coordinator for the International Indigenous Peoples Movement for Self Determination and Liberation, Philippines.
Learn more about the KAIROS/For the Love of Creation Delegation at Press Release: Indigenous, youth and women delegates from Canada and Global South head to COP27.
Learn more about Voices to COP27 and register.
About KAIROS: Canadian Ecumenical Justice Initiatives:
KAIROS is a social justice organization that includes ten Canadian churches and religious organizations. We are Indigenous, settlers and newcomers in Canada working with people of faith or conscience all over the world for ecological justice and human rights. We deliberate on issues of common concern, advocate for social change and join with people of faith and goodwill in action for social transformation. Learn more: KAIROS Canada website.
About For the Love of Creation:
For the Love of Creation is a national initiative that brings together faith bodies and faith-based organizations in Canada under a unified banner to mobilize education, reflection, action and advocacy for climate justice. Learn more: For the Love of Creation website.
– 30 –
Media Contacts:
Cheryl McNamara (she/her), Media Coordinator, KAIROS Canada
416-875-0097 (mobile), cmcnamara [at[ kairoscanada [dot] org
Maryo Wahba (he/him), Communications Coordinator, Citizens for Public Justice 613-232-0275 / 1-800-667-8046 x 225, maryo [at] cpj [dot] ca