Start 2022 by calling on Canada to pass corporate accountability legislation
---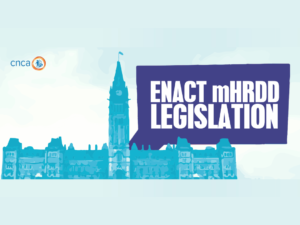 Thank you for being an advocate for corporate accountability in 2021.  
Whether you participated in KAIROS' Women Resisting Extractivism film club, attended the launch of MERE Hub Brazil and/or the Testimonio and Storytelling event, read the report "Wolastoqiyik and Mi'kmaq Grandmothers-Land/Water Defenders Sharing and Learning Circle: Generating Knowledge for Action," or joined the KAIROS 20 Gathering, your engagement with the gendered impacts of resource extraction in support of Indigenous women protecting Mother Earth made a difference. 
Recent events in Canada and Ethiopia as well as the fact that large amounts of minerals will be needed for "green technology" make it clear: federally enforceable corporate accountability measures that integrate a human rights approach are vital.  
The Government of Canada's current model, which promotes Canada-based extractive companies abroad but does not require them to respect human rights and the environment, is not just insufficient but also detrimental to the rights of people and the planet.  
It is past time for the Canadian government to pass corporate accountability legislation. KAIROS is currently asking people in Canada to SIGN THE PETITION calling on the House of Commons to adopt human rights and environmental due diligence legislation.  
In 2021, the Canadian Network on Corporate Accountability (CNCA), of which KAIROS is a member, published The Corporate Respect for Human Rights & the Environment Abroad Act, draft legislation to inform Canada's development of mandatory human rights and environmental due diligence legislation. The CNCA's draft provides a legislative framework that would require companies to prevent, report on, and be liable for human rights abuses and environmental harm. Several countries in Europe have already passed similar legislation.   
Throughout 2022 KAIROS will invite you to continue support for corporate accountability, in particular by supporting mandatory human rights and environmental due diligence legislation. 
If you are asking yourself, What happened to the Ombudsperson? Well, the Government of Canada broke its promise to create an office with an independent mandate to conduct investigations; the Canadian Ombudsperson for Responsible Enterprise is solely a mediation body.      
KAIROS is still calling on the Government to grant the CORE the investigatory tools required to make it an effective and credible office. At the same time, KAIROS holds that multiple and complementary legally binding measures are necessary to guarantee that the Canadian extractive sector respects human and environmental rights. 
Once again, thank you for your continued advocacy in support of corporate accountability as a basic tenet to achieving gender and ecological justice and upholding Indigenous rights. 
Stay tuned for more information on future events, actions, campaigns, and opportunities to advocate for corporate accountability in 2022.
Below, please find a list of resources on the gendered impacts of resource extraction, women land and water protectors, Canadian extractivism, and corporate accountability. 
KAIROS resources: 
Additional resources: