Media Release: KAIROS celebrates 20 years of spirited action for justice
---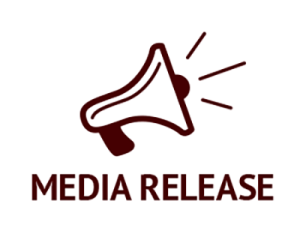 (Ottawa, ON) – KAIROS: Canadian Ecumenical Justice Initiatives turns 20 on July 1, launching a series of reflections and celebrations that will culminate with a youth event on October 24 and the KAIROS 20th Anniversary Virtual Gathering, October 26 to 28.
In our celebration, we take a necessary pause to acknowledge that this July 1 is different. Marking what we have also come to know and celebrate as Canada Day, this July 1 may very well be a day of reflection, reckoning and reframing. Yet, herein lies the beauty and brilliance of this moment for KAIROS.
"KAIROS' 20th Anniversary speaks of the organization's deep and strong roots," says Aisha Francis, KAIROS' Executive Director. "It also compels us to plant in this moment what we hope to see for KAIROS tomorrow."
KAIROS, its network and partners will reflect on two decades of spirited action for justice, its accomplishments and struggles and this 'kairos' moment, while envisioning the next 20 years and, ideally, a 2041 that is more hopeful, just and sustainable than the present time.
KAIROS was named after the Greek word and theological term which is translated as: a time when multiple crises converge and opportunities arise for transformational change. Incorporated months before 9/11, and operating during the century's tumultuous first two decades, the organization could not have been more aptly named.
Ten ecumenical coalitions united to form KAIROS on July 1, 2001, amalgamating domestic and international justice and human rights work on a range of issues such as poverty reduction, Indigenous rights, and economic justice. The latter included debt cancellation for nations in the Global South and divestment against Apartheid. A hallmark of the coalitions' work, which began in 1973 and KAIROS continued, was careful analysis, concrete solidarity and effective advocacy grounded in the work of partners and impacted communities.
Integrating the coalitions under the KAIROS banner enabled further collaboration on cross cutting issues, including strengthening convergences between human rights, ecological and economic justice issues. It also strengthened the ecumenical voice of member churches.
The United Church of Canada acted on behalf of the other churches as the legal employer and registered charity, a role it continues to this day.
KAIROS has served as a witness and contributor to the advancement of Indigenous, gender and migrant rights, ecological justice, and sustainable and just peace in some of the world's most protracted conflict zones.
It has worked with powerful grassroots women's organizations through its Women of Courage: Women, Peace and Security program to support women victims of war and gender-based violence heal and become effective peacebuilders.
It has united women land and water defenders in Canada and the Global South through its Mother Earth and Resource Extraction (MERE) Hub, a digital resource to support research, advocacy, information sharing, and movement building around resource extraction and its gendered implications. And it continues to work with civil society in their decades-old call for corporate accountability in Canada.
It has accompanied temporary foreign workers in Canada, calling for their full rights and protections through permanent residency, and has assisted them during the pandemic through its Empowering Temporary Foreign Workers during COVID-19 project.
It has borne witness at the Truth and Reconciliation Commission of Canada (TRC) hearings, national events, and during the release of its final report, and continues to advocate for full implementation of the TRC Calls for Action through its Winds of Change campaign. It has also pressed for the adoption of the United Nations Declaration of the Rights of Indigenous Peoples and since then has advocated for its implementation, including the Let Justice Roll campaign. Recently, it celebrated when UNDRIP federal legislation received Royal Assent on June 21, 2021 – National Indigenous Peoples Day.
The KAIROS Blanket Exercise, which was created in 1997 by the Aboriginal Rights Coalition, one of the 10 coalitions that became KAIROS, has been delivered to tens of thousands of people of all ages and from all backgrounds. It has become an essential decolonization and reconciliation tool across all sectors in Canada and globally, with participants in Australia, the Philippines, Ecuador, Guatemala, and the United States.
KAIROS weathered storms along the way, particularly cuts in 2009 to its Canadian overseas development funding, under what was then the Canadian International Development Agency (CIDA). Despite these cuts, KAIROS continued funding the work of Global partners and in 2018, the Canadian government reinstated some of the funding through the KAIROS' Women of Courage: Women, Peace and Security program.
Along the way, KAIROS has also lost devoted staff, supporters and partners who shared and helped shape this journey. The 20th anniversary is an occasion to remember these colleagues and partners, including those who lost their lives defending human rights and justice, and to say ¡presente! Their lives and work continue to inspire us.           
KAIROS celebrates 20 years of standing in solidarity for human rights and justice with brilliant leaders that are our staff, members, supporters and partners.
Learn more: KAIROS celebrates 20 years of spirited action for justice!
About KAIROS: Canadian Ecumenical Justice Initiatives
KAIROS is a social justice organization that includes ten Canadian churches and religious organizations. We are Indigenous, settlers and newcomers in Canada working with people of faith or conscience all over the world for ecological justice and human rights. We deliberate on issues of common concern, advocate for social change and join with people of faith and goodwill in action for social transformation. Learn more: KAIROS Canada website.
Media Contact:
Cheryl McNamara, Media Coordinator, KAIROS Canada
416-875-0097 (mobile), cmcnamara@kairoscanada.org