MEDIA RELEASE: KAIROS' Women of Courage: Women, Peace and Security Program to receive $4.5 million
---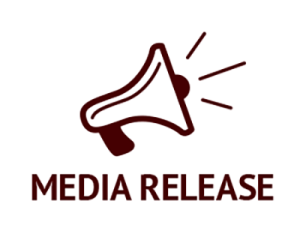 (le français suit)
(Toronto, ON) – KAIROS Canada is thrilled to announce a renewed collaboration with the Government of Canada to deliver Women of Courage: Women, Peace and Security in Colombia, the Democratic Republic of Congo (DRC), the Philippines, South Sudan, and the West Bank. Global Affairs Canada will inject $4.5 million over five years to support the work of five grassroots women-focused organizations that help to heal female victims of war while empowering them to be peace builders.
Despite challenges and having to work in very difficult contexts, KAIROS and its global partners have persisted in critical, transformative international development work that will be strengthened and expanded through this collaboration.
Matching funding from Global Affairs Canada by 25 percent, KAIROS will invest $1.3 million in this program of transformative psycho-social counselling, legal accompaniment and human rights training for women survivors of war and agents of peace.
KAIROS' Women, Peace and Security program will empower women to contribute to inclusive, equitable, and sustainable peace with justice in conflict zones where women are at particular risk. The program resonates strongly with Canada's Feminist International Assistance Policy, which identifies gender equality and the empowerment of women and girls as the best way to eradicate poverty and build a more peaceful, more inclusive and more prosperous world. The feminist policy also identifies women, peace and security as a core action area.
Historically, women have played a key role in conflict prevention and resolution, as well as in building and sustaining inclusive and just peace, a role recognized in UN Security Council Resolution 1325 (2000).  According to research by Inclusive Security, peace agreements have a 35 percent grea­ter chance of being more effective and durable when women help draft them.
Yet men's voices and experiences continue to dominate peace-building processes. From 1992 to 2011 only two percent of chief mediators and nine percent of negotiators in peace processes were women, according to research from the International Peace Institute.
KAIROS' Women, Peace and Security Program will support five of its long-term global partners: Ecumenical Voice for Peace and Human Rights in the Philippines (EcuVoice), Héritiers de la Justice (DRC), South Sudan Council of Churches (SSCC), Organización Femenina Popular (Colombia), and Wi'am: Palestinian Conflict Resolution Center (West Bank).
Despite limited funding, these partners have persisted in their programs in contexts of extreme human rights and humanitarian crises, and KAIROS has maintained strong relations of solidarity, providing moral, financial, and advocacy support.
Today, KAIROS and its global partners welcome this renewed opportunity to work with Global Affairs Canada on women, peace and security, particularly in the context of the feminist policy. This program, which requires critical support from donors to secure the KAIROS 25 percent match, will allow partners to reach many more women and significantly boost their efforts to build sustainable, just and equitable peace in countries that have suffered some of the worst and most protracted wars in the world.
Quotes
"This is a story of persistence.  Against huge obstacles, KAIROS global partners, including these five dynamic grassroots women's programs, have demonstrated their long-term capacity for bold, transformative international development.  In renewing this commitment, the Government of Canada is recognizing resilience and strength in women's leadership and investing in real systemic change in five contexts of militarized conflicts.  Canadians should be proud partners with these women—the ones who know the solutions in their contexts–expand their capacity to build and sustain just peace." – Jennifer Henry, KAIROS Executive Director.
"Canada is proud to support the work of KAIROS and the local women-focused organizations that are helping women to heal from the atrocities of war and become effective peacebuilders. Empowering women to raise their voices is what will change our world for the better, and it is the spirit behind our feminist vision for international assistance." Marie-Claude Bibeau, Minister of International Development and La Francophonie.
"The approval of these funds comes at very critical time in Colombia when women are active in the implementation of the peace process, but face a backlash of increased violence and insecurity by those who oppose peace. Through Canada's support, we will ramp up psychosocial and legal support to women survivors of violence, and carry out educational programs on human rights that will allow women to become active citizens and agents of change." – Yolanda Becerra, Organizacion Femenina Popular (OFP).
"Here at Wi'am we face a crucial moment in the capabilities of our programs, which do so much to ameliorate the predicament we face on a daily basis, and inspire the women of our community to become active citizens in Palestine. We work with grassroots women who are active in the implementation of the National Action Plan for UNSCR 1325.  With the help of KAIROS and the Canadian government, we will be able to disseminate the resolution dedicated to protecting Palestinian women and strengthen their leadership role in building peace with justice at a local and international level." – Lucy Talgieh, Wi'am Centre.
"Technical and financial support for KAIROS from Global Affairs Canada will enable Héritiers de la Justice to reach more rural areas in the DRC through  the Legal Clinic. This support will increase their socio-economic empowerment for women so they are able to claim and enjoy their civil and political rights at a time when the DRC is on the road to democratization, and to become true actors for peace in their households, communities and in the country. As a result of this funding, advocacy to end impunity for sexual and gender-based violence, at the local, provincial and national levels, will be easier." –  Chantal Bilulu, Facilitator of the Women and Children Program, Héritiers de la Justice.
"We welcome Global Affairs Canada's funding of KAIROS' Women, Peace and Security Program. The funding will endow EcuVoice with the capacity to reach out to urban and rural poor women, especially the Indigenous peoples in different parts of the country and the Moro people in Mindanao. Currently EcuVoice is working closely with the Indigenous and Moro peoples, women and children who have suffered abuse and exploitation in evacuation centers. Their initiative to set up their own schools, despite bombings and other military operations intended to silence them, will prevail. The funding will definitely give them more power and knowledge. At the same time, it will give us a greater capacity to reach out to ecumenical networks (churches/church hierarchy) to further support our work with the Indigenous and Moro peoples." – Dr. Anie Bautista, National Coordinator, Ecumenical Voice for Human Rights and Peace in the Philippines (EcuVoice).
"Women in South Sudan are used as tools of conflict, and they and their families experience various violations. And yet, the role of women in peace building in South Sudan is crucial. Church women and other community-based groups are committed to contributing to this process through peaceful prayer processions, promotion of programs on peace dialogue amongst communities, and urging dialogue between the conflicting parties. KAIROS' funded Women, Peace and Security Program will help us build capacity, enabling us to reaching more communities." – Agnes Wasuk Petia, Coordinator of the South Sudan Council of Church's National Women's Programme.

 About KAIROS: Canadian Ecumenical Justice Initiatives
KAIROS is a faith-based social justice organization of ten Canadian churches and religious organizations. We focus on Indigenous rights, international human rights, and ecological and gender justice. We deliberate on issues of common concern, advocate for social change and join with people of faith and goodwill in action for social transformation. Learn more: www.kairoscanada.org.
Media Contact:
Cheryl McNamara, Media Coordinator
877-403-8933 x 246, cmcnamara@kairoscanada.org

---
Le gouvernement du Canada soutient les partenaires Femmes de Courage de KAIROS
Femmes de courage: un programme de KAIROS pour les femmes, la paix et la sécurité recevra un financement de 4,5 millions $
(Toronto, Ont.) – KAIROS Canada est heureux d'annoncer la reprise de la collaboration avec le gouvernement du Canada pour la mise en œuvre de Femmes de Courage: un programme pour les femmes, la paix et la sécurité, en Colombie, en République démocratique du Congo (RDC), aux Philippines, au Soudan du Sud et en Cisjordanie. Affaires mondiales Canada allouera la somme de 4,5 millions $ sur cinq ans pour soutenir le travail de cinq organisations communautaires de femmes qui aident à la guérison des femmes victimes de la guerre, tout en les aidant à devenir des artisanes de la paix.
Malgré les défis de ces contextes extrêmement difficiles, KAIROS et ses partenaires internationaux ont su maintenir une approche critique et transformatrice au travail de développement international, approche  qui sera encore intensifiée par cette nouvelle collaboration.
Pour assumer la contrepartie financière de 25% du financement d'Affaires mondiales Canada,  KAIROS contribuera 1,3 million $ à ce programme de counseling en transformation psycho-sociale, d'accompagnement juridique et de formation aux droits humains, pour les femmes survivantes de la guerre et agentes de la paix.
Le programme de KAIROS pour les femmes, la paix et la sécurité renforcera la capacité des femmes à contribuer à une paix inclusive, équitable, durable et juste, dans ces zones de conflits où les femmes sont particulièrement à risque.  Ce programme est tout à fait cohérent avec la politique d'aide internationale féministe du gouvernement du Canada qui identifie l'égalité de genre et le renforcement du pouvoir des femmes et des filles comme le meilleur moyen pour éradiquer la pauvreté et construire un monde de paix, plus inclusif et plus prospère. Les femmes, la paix et la sécurité sont au cœur même de cette politique féministe.
Historiquement, les femmes ont joué un rôle clé dans la prévention et la résolution de conflits ainsi que dans la construction et le maintien d'une paix juste et inclusive, un rôle reconnu par la résolution 1325 (2000) du Conseil de sécurité des Nations Unies.  Selon une recherche d'Inclusive Security, les accords de paix ont 35% plus de chance d'être efficaces et durables lorsque les femmes ont contribué à les élaborer.
Pourtant, ce sont les voix et les expériences des hommes qui dominent dans les processus de construction de la paix. De 1992 à 2011, les femmes ne représentaient que 2% des médiateurs en chef et 9% des négociateurs dans les processus de paix, selon une recherche de l'Institut international pour la paix.
Le programme de KAIROS pour les femmes, la paix et la sécurité apportera du soutien à cinq de ses partenaires internationaux de longue date : Ecumenical Voice for Peace and Human Rights in the Philippines (EcuVoice), les Héritiers de la Justice (RDC), South Sudan Council of Churches (SSCC), Organización Femenina Popular (Colombia), et Wi'am: Palestinian Conflict Transformation Center (Cisjordanie).
Malgré des financements limités, ces partenaires ont pu maintenir leurs programmes, même en situation de graves crises humanitaires et des droits humains, et KAIROS a su maintenir avec eux de solides relations de solidarité en leur fournissant un soutien moral, financier et de plaidoyer.
Aujourd'hui, KAIROS et ses partenaires internationaux accueillent avec joie cette nouvelle occasion de travailler avec Affaires mondiales Canada pour les femmes, la paix et la sécurité, particulièrement dans le cadre de la politique féministe du gouvernement.  Ce programme demandera un effort soutenu de la part de nos donateurs pour mobiliser la contrepartie de 25% que KAIROS doit y contribuer, mais il permettra aux partenaires de rejoindre davantage de femmes et de renforcer considérablement leurs capacités de construire une paix durable, juste et équitable, dans des pays qui ont connu certaines des guerres les plus douloureuses et les plus longues au monde.
Citations
« C'est une histoire de persévérance. Malgré d'énormes obstacles, les partenaires internationaux de KAIROS, dont ces cinq organisations communautaires de femmes très dynamiques, ont démontré leur capacité à travailler pour un développement international audacieux et transformateur sur le long terme. En renouvelant son engagement, le gouvernement du Canada reconnaît la résilience et la force du leadership des femmes et s'investit pour un changement systémique, dans ces cinq contextes de conflits militarisés. Les Canadiens et les Canadiennes devraient être fiers d'avoir ces femmes comme partenaires – ces femmes qui savent comment répondre aux défis que posent leurs contextes spécifiques – pour la construction et le maintien d'une paix juste. » – Jennifer Henry, directrice générale de KAIROS.
« Le Canada est fier de soutenir le travail de KAIROS et de ces organisations locales de femmes qui aident les femmes à guérir des atrocités de la guerre et à devenir de véritables artisanes de paix. Aider ces femmes à prendre la parole, voilà ce qui fera changer le monde pour le mieux, c'est là l'esprit derrière notre vision féministe de l'aide internationale. «  Marie-Claude Bibeau, ministre du Développement international et de la Francophonie.
« L'annonce de ce financement arrive à un moment critique pour la Colombie alors que les femmes impliquées dans la mise en œuvre du processus de paix font face à une recrudescence de l'insécurité de la violence de la part de ceux qui s'opposent à la paix. Grâce au soutien du Canada, nous allons accroître le support psychosocial et légal pour les femmes survivantes de la violence, et mettre en place des programmes d'éducation aux droits humains qui permettront aux femmes de devenir des citoyennes actives et des agentes de changement. » – Yolanda Becerra, Organizacion Femenina Popular (OFP).
« Ici à Wi'am, nous vivons un moment crucial pour la pérennité de ces programmes qui font tant pour soulager les difficultés que nous devons affronter au quotidien, et pour inspirer les femmes de notre communauté à devenir des citoyennes actives en Palestine. Nous travaillons avec des femmes à la base, impliquées dans la mise en œuvre du plan national d'action de la résolution 1325 du Conseil de sécurité des Nations Unies. Avec l'aide de KAIROS et du gouvernement canadien, nous serons en mesure de faire connaître cette résolution qui vise à protéger les Palestiniennes et à renforcer leur leadership pour la construction d'une paix juste, au niveau local et international. » – Lucy Talgieh, du Centre Wi'am.
« Le soutien technique et financier accordé à KAIROS par Affaires mondiales Canada permettra aux  Héritiers de la Justice d'atteindre de nouvelles zones rurales en RDC avec leur clinique juridique. Cet appui viendra renforcer l'autonomisation socioéconomique des femmes et leur permettra de réclamer et de jouir de leurs droits civiques et politiques – au moment même où la RDC est en marche vers la démocratisation – et de devenir de véritables artisanes de paix dans leurs familles, leurs communautés et dans tout le pays.  Ce financement facilitera notre travail de plaidoyer pour mettre fin à l'impunité face à la violence sexuelle et basée sur le genre au niveau local, provincial et national. » –  Chantal Bilulu, facilitatrice du programme pour les femmes et les jeunes filles aux Héritiers de la Justice.
« Nous saluons la décision d'Affaires mondiales Canada de soutenir le programme pour les femmes, la paix et la sécurité de KAIROS.  Ce financement renforcera la capacité d'EcuVoice à rejoindre les femmes en milieu urbain et rural, particulièrement les Autochtones des différentes régions du pays et le peuple Moro de Mindanao. EcuVoice travaille déjà étroitement avec les Autochtones, les communautés Moro, et avec les femmes et les enfants victimes d'abus et d'exploitation dans les centres d'évacuation. Leur initiative de mettre en place leurs propres écoles, malgré les bombes et les opérations militaires destinées à les faire taire, pourra se poursuivre.  Ce financement leur donnera définitivement accès à plus de pouvoir et de connaissances. Et à nous, cela nous donnera une plus grande capacité à rejoindre les réseaux œcuméniques (les Églises et leurs hiérarchies) pour continuer notre travail auprès des Autochtones et du  peuple Moro. » – Dr Anie Bautista, coordonnatrice nationale, Ecumenical Voice for Human Rights and Peace in the Philippines (EcuVoice).
« Les femmes du Soudan du Sud sont instrumentalisées dans ce conflit; elles-mêmes et leurs familles subissent différentes formes de violations. Et pourtant, le rôle des femmes pour la construction de la paix au Soudan du Sud est crucial. Les femmes au sein de l'Église et d'autres organisations communautaires s'engagent à contribuer au processus de paix par des processions pacifiques de prières, par la promotion de programmes de dialogue sur la paix entre les communautés, et en exigeant aussi le dialogue entre les parties belligérantes. Le financement par KAIROS du programme pour les femmes, la paix et la sécurité, nous aidera à renforcer notre capacité et nous permettra de rejoindre encore plus de communautés. » – Agnes Wasuk Petia, coordonnatrice du programme national pour les femmes du South Sudan Council of Churches.

À propos de KAIROS: Initiatives œcuméniques canadiennes pour la justice
KAIROS est une organisation confessionnelle de justice sociale, composée de dix Églises et organisations religieuses canadiennes. Nos priorités sont les droits des Autochtones, les droits de la personne au niveau international, ainsi que la justice écologique et en matière de genre. Nous débattons d'enjeux communs, plaidons pour le changement social et nous associons avec les gens de foi et de bonne volonté dans l'action pour la transformation sociale. Apprenez-en davantage au: www.kairoscanada.org.
Contact média:
Cheryl McNamara, coordonnatrice média
877 403 8933 poste 246, cmcnamara@kairoscanada.org