KAIROS Women of Courage global partners visit Toronto and Ottawa, November 19-27
---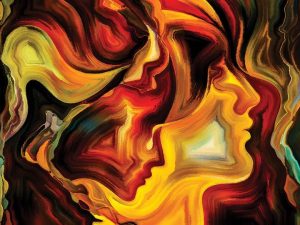 KAIROS Canada will host an inaugural Women of Courage: Women, Peace and Security partners gathering from November 19 – 27, 2018 in Toronto and Ottawa,  bringing together for the first time our five international partners:
Héritiers de la Justice – Democratic Republic of the Congo;
Organización Femenina Popular – Colombia;
South Sudan Council of Churches National Women's Programme – South Sudan;
Wi'am Palestinian Conflict Transformation Center – Palestine; and
National Council of Churches – the Philippines.
This South/South gathering has been developed in collaboration with partners through careful assessment of pressing needs and intersecting priorities and will be the first opportunity for partners in this five-year program to come together to share, strategize and strengthen their work together as women human rights defenders and peacebuilders.
The gathering will also place in the context of the 16 Days of Activism Against Gender-Based Violence campaign which begins on November 25, the International Day for the Elimination of Violence Against Women. The 2018 campaign theme – Orange the World: #HearMeToo, galvanizes action to end violence against women and girls.
You are invited  to #HearMeToo Women of Courage Speak Out for Peace on Tuesday November 27  from 6:30-8:30  at  the Bronson Centre (211 Bronson Ave., Ottawa) | Room 211.    Learn more
Partners will also have the opportunity to learn about Indigenous history and rights in Canada and to participate in a trilingual KAIROS Blanket Exercise.  Partners will also have the chance to meet with members of the network and diaspora community in Toronto.  Plans are also being made for partners to speak at local churches in GTA on Sunday November 25, recognized worldwide as the International Day for the Elimination of Violence against Women.
After the meetings in Toronto, partners will be travelling to Ottawa for meetings with Global Affairs Canada, Members of Parliament and KAIROS network members. These meetings will provide partners with an opportunity to speak about their context and their work and to demonstrate the need for the full implementation and funding of Canada's Feminist International Assistance Policy's action areas related to gender equality and the empowerment of women and girls, as well as the National Action Plan on Women, Peace, and Security (2017–2022).
This South-South gathering is an integral part of the Women of Courage: Women, Peace and Security program.  In May of this year  KAIROS launched a renewed five-year collaboration with Global Affairs Canada to deliver this program together with our partners. Matching a $4.5 million funding from Global Affairs Canada by 25 percent, KAIROS will invest $1.3 million in this program of transformative efforts to strengthen women's participation in conflict resolution and post-conflict reconstruction.
Learn more about the program and how to support the work of these partners.