Decolonizing climate action to underscore KAIROS Climate Action Month
---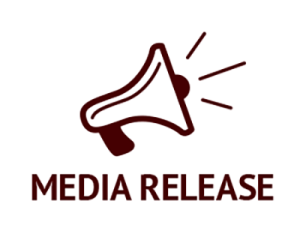 4th annual event covers 5 themes in 5 weeks with rich supply of resources & actions 
(Toronto – Treaty 13 with the Mississaugas of the Credit) – Decolonizing climate action will underscore KAIROS' 4th annual Climate Action Month, which launches September 1 and coincides with the Season of Creation, September 1 to October 4.
Throughout September, KAIROS will explore weekly themes through online content and actions that will include a Canada focus (fossil fuels and environmental racism), global grassroots women's organizations, and Indigenous rights.
KAIROS and its Indigenous and Global partners will share resources and reflections on approaches to decolonize climate action, and actions to help ensure the equal and meaningful participation of Indigenous peoples and people from Global South, especially women, in decision making spaces pertaining to the climate crisis.
KAIROS' Climate Action Month kicks off by amplifying the World Council of Churches' Season of Creation, which runs from September 1 (World Day of Prayer for Creation) to October 4 (St. Francis of Assisi Day). The theme of this year's Season of Creation is Listen to the Voice of Creation, in recognition of the voices that are muted or silenced in their attempts to communicate the climate crisis.
"Decolonizing climate action would mean the equal and meaningful participation of women from the Global South in decision making spaces pertaining to climate change as well as turning to Indigenous, Global South and women-led solutions," says Radia Mbengue, KAIROS' Global Partnerships Coordinator: Africa and Climate Justice.
"Churches have often been important agents of change – especially when they listen to the marginalized voices – so in this Climate Action Month 2022 we want to help them listen and then act on this emergency that is facing so many around the world," says Randy Haluza-DeLay, KAIROS' Ecological Justice Coordinator.
KAIROS will post blogs, videos and resources by Indigenous peoples, global partners and others on the forefront of climate action. Every week KAIROS will feature actions that Canadians can take in support of the climate, Indigenous rights, women in the Global South and all of Creation.
KAIROS began Climate Action Month in 2019 to galvanize awareness and action in response to a series of alarming and urgent UN special reports on the climate crisis and its impacts on vulnerable communities, including women and Indigenous peoples. The pandemic has redefined our world with calls for a just recovery that prioritizes the welfare of essential workers and at-risk people in the transition to a carbon net-zero economy by 2050.
This KAIROS initiative is intended to further reconciliation by encouraging discussion and reflection on how climate change and Indigenous issues are deeply interwoven. KAIROS' climate action is rooted in reconciliation and this initiative is intended to amplify and prioritize Indigenous voices.
For more information and to access the KAIROS Climate Action Month resources, please visit: Climate Action Month.
About KAIROS: Canadian Ecumenical Justice Initiatives:
KAIROS is a social justice organization that includes ten Canadian churches and religious organizations. We are Indigenous, settlers and newcomers in Canada working with people of faith or conscience all over the world for ecological justice and human rights. We deliberate on issues of common concern, advocate for social change and join with people of faith and goodwill in action for social transformation. Learn more: KAIROS Canada website.
– 30 –
Media Contacts: 
Cheryl McNamara, Media Coordinator, KAIROS Canada  
416-875-0097 (mobile), cmcnamara[at]kairoscanada[dot]org