"Women have an essential role in peacemaking. They can and will make change if they are given the opportunity, and it is important to understand that no sustainable and positive change will ever happen without the inclusion of women."
Lucy Talgieh, Women's Project Coordinator, Wi'am: Palestinian Conflict Transformation Center
---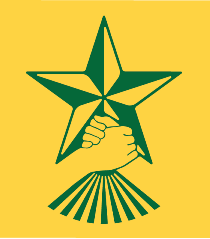 'Wi'am' in Arabic means 'cordial relationships.' Developing relationships is the essence of Wi'am Palestinian Conflict Transformation Center's mission, according to Lucy Talgieh.
In the West Bank, Israeli-Palestinian relations remain tense. Approximately 40 per cent of the West Bank consists of settlements, military bases and other Israeli-controlled areas.  Women are disproportionately affected by the occupation due to a patriarchal system that largely prevents them from being involved in peace processes.
A core aspect of Wi'am's work is advocating for peace by using tools of international law, including the United Nations Security Council Resolution 1325. This resolution affirms the importance of involving women in conflict resolution for lasting peace. It also calls for all involved in conflict to protect women and girls from the use of gender-based violence as a tool of war. Wi'am helps to resolve disputes in Palestinian communities using an Arab form of mediation called 'Sulha', as well as Western models of conflict resolution. This approach also applies to its work in ending violence against women resulting from the occupation.
Wi'am's programming for women includes income-generating projects, employment training, legal training, and workshops on laws that protect their rights. Women are also taught peace and political negotiation skills and offered treatment for psychological and physical wounds caused by the conflict.  The organization provides a space where Palestinian communities learn about reconciliation, discuss conflict resolution, and imagine a life that is not lived under occupation.
Global Affairs Canada provides matching funding to the Women of Courage: Women, Peace and Security program, including Wi'am: Palestinian Conflict Transformation Center. Donors who choose to designate the much-needed matching funds will be sending a global message that women's voices matter, and can create lasting change.
Thanks to this  funding, Wi'am's women, peace, and security activities will be boosted to increase the capacity of women and their male allies to raise awareness about gender-based violence. and advocate for women's rights to be enshrined in both within Palestinian and international legislation.
KAIROS has been working with Wi'am since 2012.