Two KAIROS Congolese partners visiting Canada in June 2019
---
KAIROS is excited to welcome two partners from Héritiers de la Justice (HJ, Heirs of Justice), an ecumenical human rights organization in South Kivu province in the eastern Democratic Republic of the Congo (DR Congo) and a partner in the KAIROS Women of Courage: Women, Peace and Security program.
Ms. Néné LUBALA has been an Animator and an Assistant to the Women and Children program at HJ for the last 13 years, leading workshops and sensitization sessions on the promotion of women's and children's rights and the struggle against sexual and gender-based violence (GBV). She accompanies and gives advice to survivors of sexual and GBV and works for the protection of Women Human Rights Defenders.
Mr. Alphonse PWEMBWE is the Training Program and Institutional Strengthening Officer (and former Executive Secretary) at HJ and on the Board of Directors of the Regional Council of Non-Governmental Development Organizations for South Kivu province (CRONGD).
Both partners have been accepted into the International Human Rights Training Program June 8th through 28th in Montreal supported by Equitas and Global Affairs Canada.  Prior to their engagement in this renowned human rights training, we are thrilled that they will join us for a number of KAIROS activities.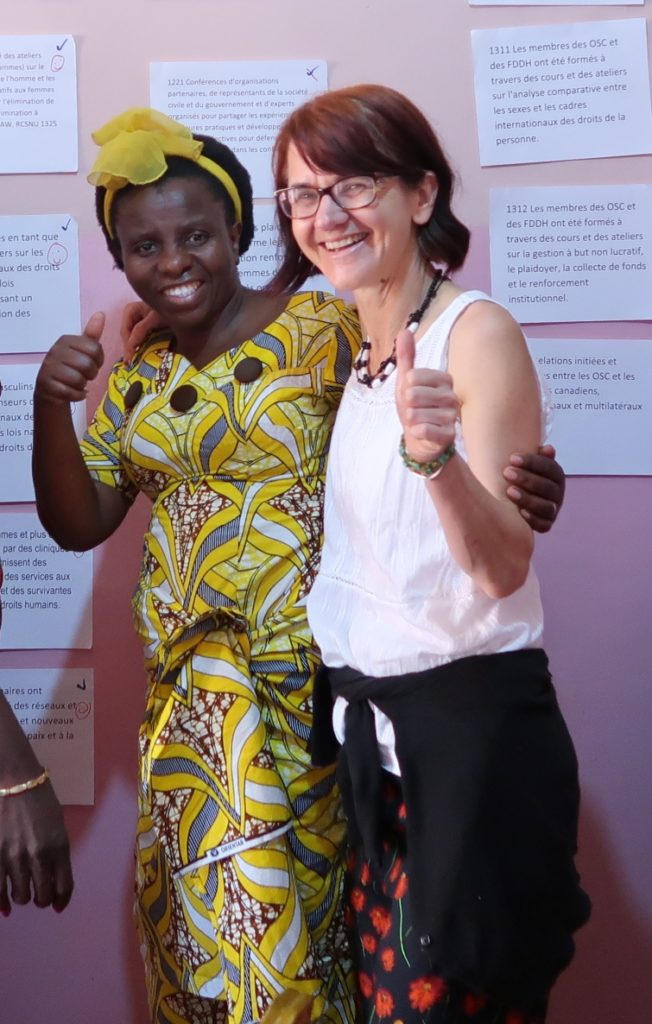 Néné will accompany Rachel Warden, KAIROS Partnerships Manager, to the Women Deliver 2019 Conference,  an international conference on women's equality, well-being and rights  that brings together civil society organizations and governments from all over the world every three years.    This year the conference is taking place in Vancouver, June 3-6 and KAIROS will use the moment to highlight the critical work of our partners and the need for political and financial support for  women human rights defenders and peacebuilders.
Alphonse will participate in the KAIROS 2019 Circles Gathering at the University of Toronto where, among other things, he will participate in the Partnership and Rights Circle and share information on the United Nation Human Rights Council's Periodic Universal Review of human rights in the DR Congo as well as the ongoing implication of the recent elections in the country.