Media Release: Church delegation urges Canadian response to Palestinian humanitarian crisis
---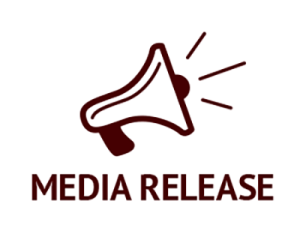 The KAIROS Church Leaders' Delegation brings its findings on Palestine and Israel to Canadian MPs, March 9 and 10
(Ottawa, ON) – A group of church leaders urge the Canadian government to immediately address the worsening humanitarian crisis in Palestine and support conditions for a just peace, including by increasing financial assistance to women peacebuilders in the region. They were part of a KAIROS-led delegation to Israel, the West Bank and Gaza from November 17 to 28, and will bring their findings and recommendations, outlined in the recently released KAIROS Palestine and Israel Delegation Report, to Parliamentarians when they meet with them in Ottawa, March 9 and 10.
The KAIROS church leaders' delegation included the Rev. Rosalyn Kantlaht'an Elm, the first Indigenous woman ordained in the Anglican Church's Diocese of Huron; Father Paul E. Hansen, ordained Roman Catholic priest of the Redemptorist Congregation; Jennifer Henry, Executive Director of KAIROS Canada; the Rev. Susan C. Johnson, the National Bishop of the Evangelical Lutheran Church in Canada; Lana Robinson, the Clerk of the Canadian Friends Service Committee of the Religious Society of Friends (Quakers); Lori Ransom, Reconciliation and Indigenous Justice Animator, Indigenous Ministries and Justice, United Church of Canada; the Rev. Mary Helen Smith, Presbyterian Church in Canada; and, the Rev. Andreas Thiel, Rector of St. Matthew's Anglican Church in Windsor, Ontario.
"There is an urgent need to respond to the humanitarian crisis and devastating conflict in the region," says Jennifer Henry, delegate and KAIROS Executive Director. "The plan that has been presented by President Trump is a huge step backwards. Canada can and must be part of another way forward that supports lasting peace, rooted in the spirit of international law and human rights, that involves Palestinians and Israelis peacemakers and recognizes the critical role of women in lasting transformation."
The delegation spent time with women's groups, visited community development and infrastructure projects, and met with civil society organizations, Canadian government representatives, human rights groups and religious and community leaders both in Palestine and Israel. They met courageous Palestinian and Israeli human rights defenders and witnessed the extreme suffering of Palestinian people and the impact of continued occupation on both Palestinians and Israelis.
A small delegation visited Gaza at the invitation of the Near East Council of Churches and Al-Ahli Hospital. They are gravely concerned by what they witnessed, and urge the Canadian government to immediately address the humanitarian catastrophe affecting 1.8 million people in Gaza.
Recognizing that equality, peace and security in the region requires an end to occupation, delegates bring the following specific and attainable asks to the Canadian government:
Support local women's peacebuilding efforts by increasing long term funding to grassroots women-led organizations in Palestine and Israel.
Appoint a special envoy to monitor and report on the Israeli military arrest, interrogation and detention of Palestinian children.
Increase its financial assistance to UNRWA to $50 million annually, including a dedicated fund providing schools, hospitals and services for children in Gaza.
Resources: KAIROS Palestine and Israel Delegation Report and brief bios of all delegates.
About KAIROS: Canadian Ecumenical Justice Initiatives
KAIROS is a faith-based social justice organization of ten Canadian churches and religious organizations. We focus on Indigenous rights, international human rights, and ecological and gender justice. We deliberate on issues of common concern, advocate for social change and join with people of faith and goodwill in action for social transformation. Learn more: www.kairoscanada.org.
---
Media Contact: Cheryl McNamara, Media Coordinator, 877-403-8933 x 246, 416-875-0097 (mobile), cmcnamara@kairoscanada.org