KAIROS Participates in News Conference and Parade of 100,000 KYOTOplus Signatures to Harper Government
---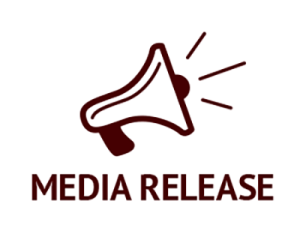 Photo Opportunity
For Immediate Release
Tuesday, October 20, 2009
(Toronto) KAIROS: Canadian Ecumenical Justice Initiatives will join labour and nongovernmental organizations at a KYOTOplus public event on Parliament Hill on October 22, 2009 urging the Harper government take immediate, strong action on climate change.
WHO:
KAIROS – Sara Stratton, Education and Campaigns Coordinator, Sustainability
Climate Action Network – Graham Saul, Executive Director
OXFAM Canada – Hasnat Ahsan, Outreach Officer
Greenpeace – Bev Martin, Climate and Energy Coordinator
Canadian Labour Congress – Andrea Peart, National Representative for Health, Safety and the Environment
WHAT: News Conference and Parade of Banners listing the first batch of about 100,000 signatures in support of the KYOTOplus campaign http://www.kyotoplus.ca/
WHERE: Parliament Hill news conference followed by delivery of signatures to Prime Minister's Office, 80 Wellington Street
WHEN: Thursday, October 22, 2009 at 10:00AM
WHY: To raise awareness and build support for the KYOTOplus campaign in order to collect one million signatures by the time world leaders gather at the United Nations Climate Change Conference in Copenhagen in December 2009.
KYOTOplus is a national public engagement campaign endorsed by a coalition of Canadian environmental, labour, Indigenous, human rights and faith-based groups in order to create a movement for urgent and effective federal government action on the climate change crisis.
KAIROS' participation in the event coincides with the KAIROS Week of Action: Connecting Climate Justice and Global Poverty from October 17-24, 2009 http://kairoscanada.org/index.php?id=624 .
For further information contact:
Adiat Junaid
Communications Program Coordinator
KAIROS: Canadian Ecumenical Justice Initiatives
(416) 463 5312, ext. 223
ajunaid@kairoscanada.org
www.kairoscanada.org