KAIROS' Letter to the Prime Minister
---
KAIROS is closely monitoring reports of the escalating violence between Hamas and Israel. We have written to the Prime Minister urging him to do everything in his power to support an immediate ceasefire and a negotiated solution to the spiraling conflict.
Read the letter here.
Please feel free to share it with your own Member of Parliament.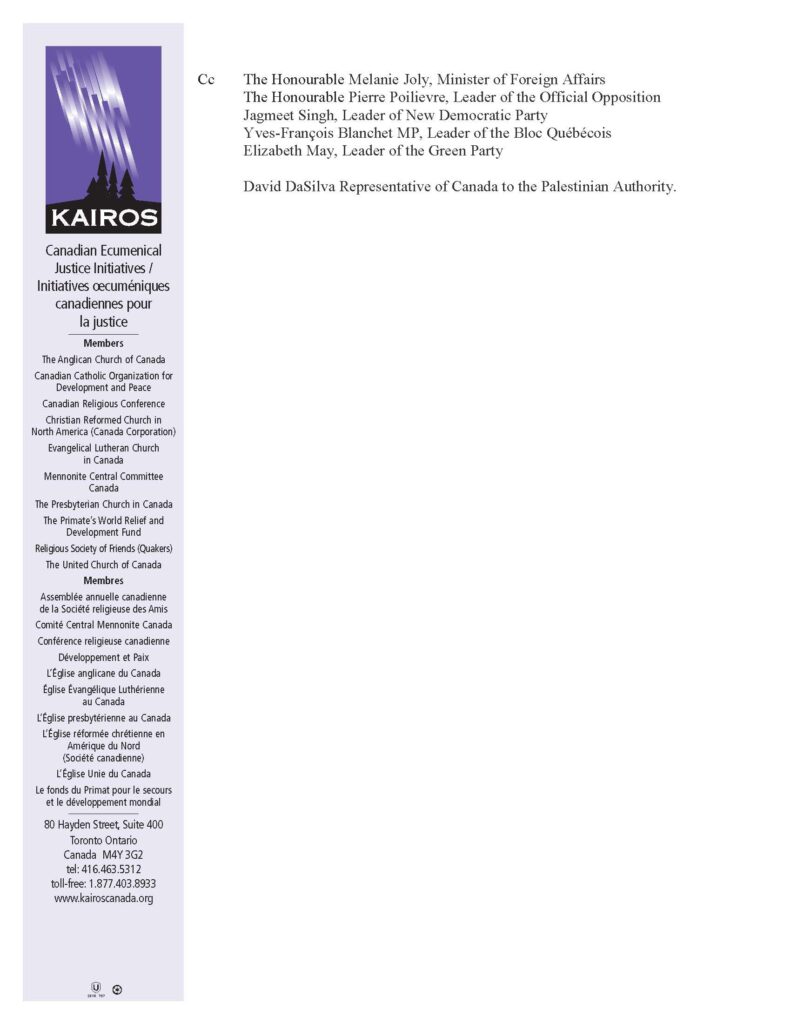 ---
KAIROS suit de près les rapports sur l'escalade de la violence entre le Hamas et Israël. Nous avons écrit au Premier ministre pour lui demander de faire tout ce qui est en son pouvoir pour soutenir un cessez-le-feu immédiat et une solution négociée à ce conflit qui s'envenime.
Lire la lettre ici.
N'hésitez pas à la partager avec votre député.