KAIROS Blanket Exercise goes global in Australia, Sept 28
---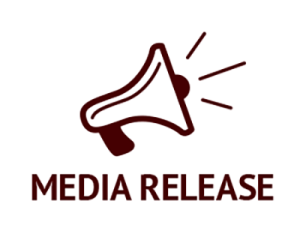 Internationally coordinated Blanket Exercise at World Indigenous Peoples' Conference on Education
(Toronto – Treaty 13 with the Mississaugas of the Credit) – An internationally coordinated participatory exercise that highlights the impacts of colonization from Indigenous peoples' perspectives will be presented in Adelaide, Australia on September 28 during the World Indigenous Peoples' Conference on Education (WIPCE).
This World KAIROS Blanket Exercise amalgamates scripts from Australia, Canada, Ecuador and Guatemala, highlighting common themes and unique impacts of more than 500 years of colonization on the original peoples of these lands.
Partner organizations include Curtin University and Thelma Parker Consultants in Australia, Kitu Kara Nation in Ecuador and New Hope Foundation in Guatemala.
Celebrating its 25th anniversary, the KAIROS Blanket Exercise is a first step towards reconciliation between Indigenous and settler peoples, which begins with truth telling.
"The World KAIROS Blanket Exercise as a tool and process means dialogue, relationship building and solidarity between Indigenous people globally," says Alfredo Barahona, KAIROS Blanket Exercise Global and Newcomer Coordinator. Barahona will help facilitate this event in Adelaide. "Indigenous people from Turtle Island [North and Central America], Abya Yala [South America, Ecuador] and Australia are coming together in person to share their stories and world views and resist colonization." 
For Dario Iza, president of the Kitu Kara Nation in Ecuador, the World KAIROS Blanket Exercise's importance lies in its exploration of Indigenous and non-Indigenous relationships beyond national borders.
"This [exploration] will allow identifying the organizational, relationship, resistance, survival and strengthening processes from the pre-colony, the colony and the current world," he says. "This vision will allow the strengthening of Indigenous peoples worldwide and will allow us to think about the transformation of relations between peoples for the improvement of living conditions and the dignity of history itself." 
Iza is a member of the World KAIROS Blanket Exercise Working Group. Ironically, he was denied a visa to travel through the United States on route to Australia to help facilitate the World KAIROS Blanket Exercise.
"A dignitary and Indigenous person had to overcome several barriers for the opportunity to bring his community's voice directly to WIPCE 2022," observes Barahona. "It's a stark reminder of colonization's ongoing power over Indigenous peoples worldwide."
The KAIROS Blanket Exercise uses blankets to represent Turtle Island. Participants represent Indigenous peoples – the distinct cultures and nations which live on those lands to this day. When participants move onto the blankets, they are taken back in time to before the arrival of the Europeans. Working from a script, the Narrators and Europeans journey with the participants through the history of treaty-making, colonization, resilience and resistance that resulted in the country we today call Canada.
Responding to the 1996 Report of the Royal Commission on Aboriginal Peoples in Canada, the Aboriginal Rights Coalition (which became part of KAIROS: Canadian Ecumenical Justice Initiatives in 2001) worked with Indigenous elders and educators in 1996 to develop an interactive way to learn the history that most people are never taught.  
KAIROS has since offered the Blanket Exercise thousands of times in Canada and, through its international partners, in countries that include Australia, Ecuador, Guatemala and the United States to name a few.

About KAIROS: Canadian Ecumenical Justice Initiatives:
KAIROS is a social justice organization that includes ten Canadian churches and religious organizations. We are Indigenous, settlers and newcomers in Canada working with people of faith or conscience all over the world for ecological justice and human rights. We deliberate on issues of common concern, advocate for social change and join with people of faith and goodwill in action for social transformation. Learn more: KAIROS Canada website.
– 30 –
Media Contacts: 
Cheryl McNamara, Media Coordinator, KAIROS Canada 
cmcnamara [at] kairoscanada [dot] org